The Marfan Foundation announced today that it is honoring Isaiah Austin, the former Baylor University basketball star, and Carolyn Levering, Emeritus CEO of The Marfan Foundation, with its 2015 Hero with a Heart Award. The presentations will be made at the 15th Heartworks on April 16, in New York City.
The gala benefits The Marfan Foundation, which provides education, patient support, and research to create a brighter future for people living with Marfan syndrome and related disorders. The gala is honoring Ms. Levering for her 20 years of service to the Foundation as President and CEO. Under her leadership, The Marfan Foundation grew from a small grassroots support organization to a vital nonprofit voluntary health organization dedicated to creating a brighter future for the 200,000 people in the U.S. living with Marfan syndrome and related disorders.
Austin, a potential first draft selection in the 2014 NBA draft, was diagnosed with Marfan syndrome just a few days before the draft and had to stop playing basketball. Nevertheless, the NBA made him a ceremonial draft pick. Since then, he has become an inspiration to members of The Marfan Foundation, especially the children and teens, who admire him for how he has embraced the condition and brought it to the attention of the national media. The Foundation is honoring him for all he has done to raise the profile of the condition and inspire others who are affected.
Karen Murray, President, VF Sportswear, and Chair of the Board of The Marfan Foundation, is the event's corporate host. Michael R. Bloomberg is honorary chair for the 15th consecutive year. The Master of Ceremonies for the event is American director, theater, film and television actor, and Tony-Award winner James Naughton; WNBC-TV's chief meteorologist Janice Huff, and Knicks broadcaster and Today Show contributor Jill Martin, will also be on-hand to help with the proceedings. Walt "Clyde" Frazier, Hall of Famer, former New York Knicks standout, and a New York icon, will be one of the many special guests in attendance.
"We are thrilled to honor Carolyn for her 20 years of service to the Foundation. Under her leadership, the Foundation has truly made life better for people with Marfan syndrome and related disorders, including my son," said Murray. "Last year, we welcomed Isaiah to our community when he received his diagnosis. He is a quality individual who is an outstanding role model for our children and teens and an outspoken advocate for all those who are affected."
Heartworks has raised more than $10 million for the Foundation to date. The proceeds from the event are earmarked for the Foundation's programs and services in the areas of education, patient support, and research.
Heartworks will be held at Cipriani 42nd Street, 110 East 42nd Street. A cocktail reception and silent auction will commence at 6 pm, with dinner and the awards ceremony at 7 pm. Entertainment will be provided by the Broadway and television actor and singer, Megan Hilty.
Tickets to Heartworks are $500 each. For more information and to purchase tickets, please click here. Or, contact Diane Longo at 516.883.8712, ext. 137, or dlongo@marfan.org.
The Foundation is grateful to its sponsors for their support of this event. They include American Heart Association, CRBE, Cushman & Wakefield, Macy's, Nautica, Univision, and VF Sportswear.
---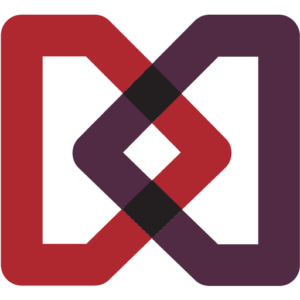 The Marfan Foundation saves lives and improves the quality of life of individuals with genetic aortic and vascular conditions including Marfan, Loeys-Dietz, and Vascular Ehlers-Danlos syndromes.
---