The speakers for the Cleveland Symposium on Marfan Syndrome and Related Disorders, hosted by The Marfan Foundation and Cleveland Clinic, have been announced. The symposium, which is being held on Saturday, December 9, 2017, from 7:30 am – 4:30 pm, at the Intercontinental Hotel (9801 Carnegie Ave., Cleveland), will feature topics that apply to adults and children with Marfan syndrome and related disorders.
The Regional Symposium on Marfan Syndrome and Related Disorders is a one-day event that provides medical information and guidance on quality of life issues from leaders in the field from the Cleveland Clinic. In addition, there will be a Creating Connection luncheon and special programs for children and teens.
More than 100 people are already registered. Registration is still open. It is free to attend. "We are proud to be hosting this symposium along with The Marfan Foundation," said Dr. Milind Desai, co-director of the event and the Medical Director of Cleveland Clinic's Aorta Center. "Marfan is a complicated condition, and we believe this program will help bring a deeper understanding of the many aspects of care, testing, and treatment to patients and family members affected by it. We look forward to a beneficial day of discussion, learning, and fellowship."
Here is the complete list of speakers and topics:
The Past, Present, & Future of Marfan Syndrome and Connective Tissue Disorders, Lars Svensson, MD, PhD, Chairman, Cleveland Clinic Sydell and Arnold Miller Family Heart & Vascular Institute
Medical Therapy for Marfan Syndrome, Vidyasagar Kalahasti, MD, Cardiovascular Medicine, Cleveland Clinic
Imaging in Marfan Syndrome, Milind Desai, MD, Medical Director of the Aorta Center, Cardiovascular Medicine, Cleveland Clinic
Surgical/Endovascular Treatment in Marfan Syndrome, Eric Roselli, MD, Chief of Adult Cardiac Surgery, Surgical Director of the Aorta Center, Cardiothoracic Surgery, Cleveland Clinic
Management of a Pediatric Patient, Kenneth G. Zahka, MD, Pediatric and Adult Congenital Heart Disease, Pediatric Cardiology and Cardiovascular Medicine, Cleveland Clinic
Ophthalmological Considerations in Marfan Syndrome, Elias Traboulsi, MD, M. Ed, Section Head, Department of Pediatric Ophthalmology, Director of the Center for Genetic Eye Diseases, Cleveland Clinic Cole Eye Institute
Musculoskeletal Challenges and the Role of Physical Therapy, Ryan Goodwin, MD, Orthopaedic Surgery, Cleveland Clinic, Raquel Griffis, PT, DPT, Physical Therapy, Cleveland Clinic Children's Hospital, Lisa Seely MS, PT, Physical Therapy, Cleveland Clinic
Genetic Testing and Interpreting Results, Christina Rigelsky, MS, LGC, Genetic Counselor, Center for Personalized Genetic Healthcare, Cleveland Clinic
Pregnancy Considerations in the Setting of Maternal Marfan Syndrome, Jeff Chapa, MD, MBA, Section Head, Maternal-Fetal Medicine, Obstetrics & Gynecology and Women's Health Institute, Cleveland Clinic
To register, please visit: Marfan.org/ClevelandSymposium. If you have any questions, please contact Susan Leshen at The Marfan Foundation, sleshen@marfan.org.
---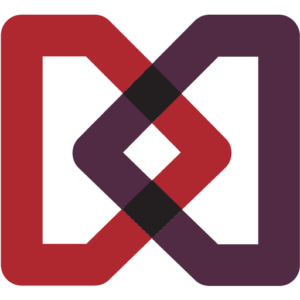 The Marfan Foundation is a nonprofit organization that saves lives and improves the quality of life of individuals with genetic aortic and vascular conditions including Marfan, Loeys-Dietz, and Vascular Ehlers-Danlos syndromes. Our vision is a world in which everyone with genetic aortic and vascular conditions can live their best life.
---