The Foundation is pleased to announce four new virtual support groups for the vEDS community. This effort is spearheaded by Katie Wright, director of the Foundation's new vEDS division.
Each support group will meet once a month using online meeting technology. Those who are unable to join online can participate by phone.
"We are very excited to expand our support to the vEDS community, and look forward to continuing to add programs and services that specifically meet the needs of individuals and families affected by vEDS," said Katie.
The virtual support groups are as follows. The times of these support groups were carefully chosen to complement the newly established Ehlers-Danlos Society vEDS support group meetings and provide additional support for our vEDS community throughout the month.
vEDS Connect – 1st Tuesday of each month at 6 pm Eastern Time, beginning on November 5
If you have been diagnosed with vEDS, this group is specifically for you! This is an opportunity to meet others with vEDS and talk about the challenges we all face day-to-day. Katie Wright, director of the new vEDS Division, is the host.
Coping with Loss – 2nd Tuesday of each month at 6 pm Eastern Time, beginning on November 12
This group discussion is dedicated to the challenges our community faces when we lose our beloved friends and family members to vEDS. It is a safe place for us to discuss our emotions, honor the memory and joy of our loved ones, and move forward together. Susan Leshen, LSCW, senior director of patient and program services for The Marfan Foundation, and Meg Boeglin, RN, from Hoag Hospital's Aortic Center, are the hosts.
Awaiting Diagnosis – 3rd Wednesday of each month at 6 pm Eastern, beginning on November 20
If you have not yet been formally diagnosed with vEDS and either suspect you have it or are going through the evaluation process and need support, this group is a safe place to discuss what you are going through and ask questions. Katie Wright, director of the vEDS Division, and Josephine Grima, chief science officer for the Foundation, are the hosts.
vEDS Parents – 4th Wednesday of each month at 8 pm Eastern Time, beginning on November 27
If you are a parent of a child with vEDS, we invite you to join other parents to discuss the challenges of raising a child with this condition. This group will be hosted by Jan Lynch, RN, director of The Marfan Foundation's Help & Resource Center, and Abby DeLong, vEDS parent and patient advocate.
To register for one or more of these support groups, please click here and complete the form.
If you have any questions or would like to make suggestions for other vEDS support groups, please contact Katie at kwright@marfan.org.
---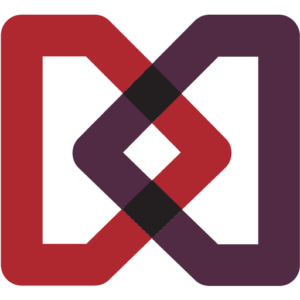 The Marfan Foundation is a nonprofit organization that saves lives and improves the quality of life of individuals with genetic aortic and vascular conditions including Marfan, Loeys-Dietz, and Vascular Ehlers-Danlos syndromes. Our vision is a world in which everyone with genetic aortic and vascular conditions can live their best life.
---