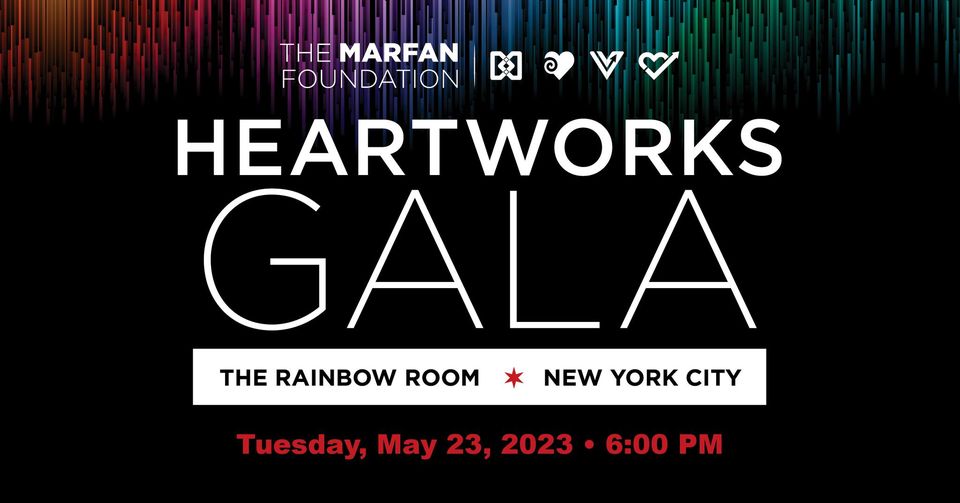 HeartWorks NYC
 We look forward to seeing you Tuesday, May 23, 2023, at the historic Rainbow Room for the 22nd Annual HeartWorks New York City Gala honoring Dr. Ronald V. Lacro and Steve Beckholt.
The evening will feature a silent auction and live auction and entertainment, with all proceeds benefiting The Marfan Foundation and its Divisions.
HeartWorks, the Foundation's premier event, has substantially impacted the growth of the programs and services offered by The Marfan Foundation to its community. This includes a new research program, new camps for children and their families, support groups, new mental health programming, updated website, and many new webinars. The most important impact is the increase in life span and quality of life of those affected.
Your support is very much appreciated.