Registration is OPEN!
Scroll to the bottom of this page for registration information.
Summer camps are a rite of passage for many children — where they can learn independence and grow in a safe environment. A regular day camp or sleepaway camp is not always practical or safe for children with Marfan or a related condition.
Now, children with Marfan and related conditions can have a camp experience in an environment that is safe for them. It also enables them to create connections with other kids who are just like them and form meaningful bonds that can last a lifetime.
Each camp will have an on-site social worker offering support and programming, and a nurse familiar with connective tissue conditions assisting with medication management and other health-related matters. Strict COVID protocols will be followed, and camps are subject to change pending pandemic status and local, state, and federal regulations.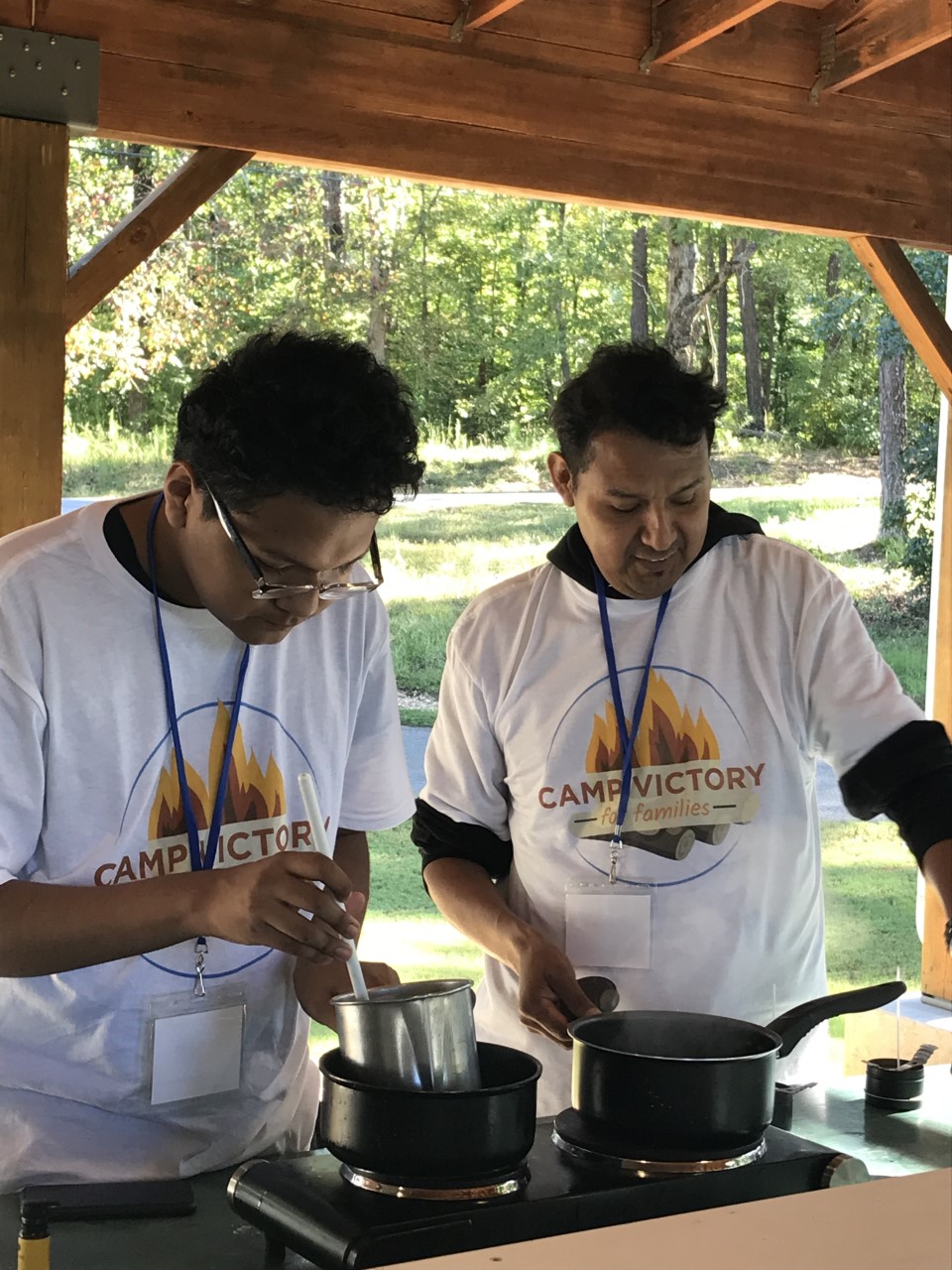 Camp Victory for Families
Offers programming for children and teens ages 5 to 18, and their families. It features traditional summer camp activities, such as paddleboats, arts and crafts, mini-golf, and swimming, as well as other standard camp activities that are modified so that all can participate. Parents have the opportunity to get involved in activities with their children and participate in professionally-led support groups.
Registration is $125 per person for the weekend family camps. Children must be accompanied by at least one adult.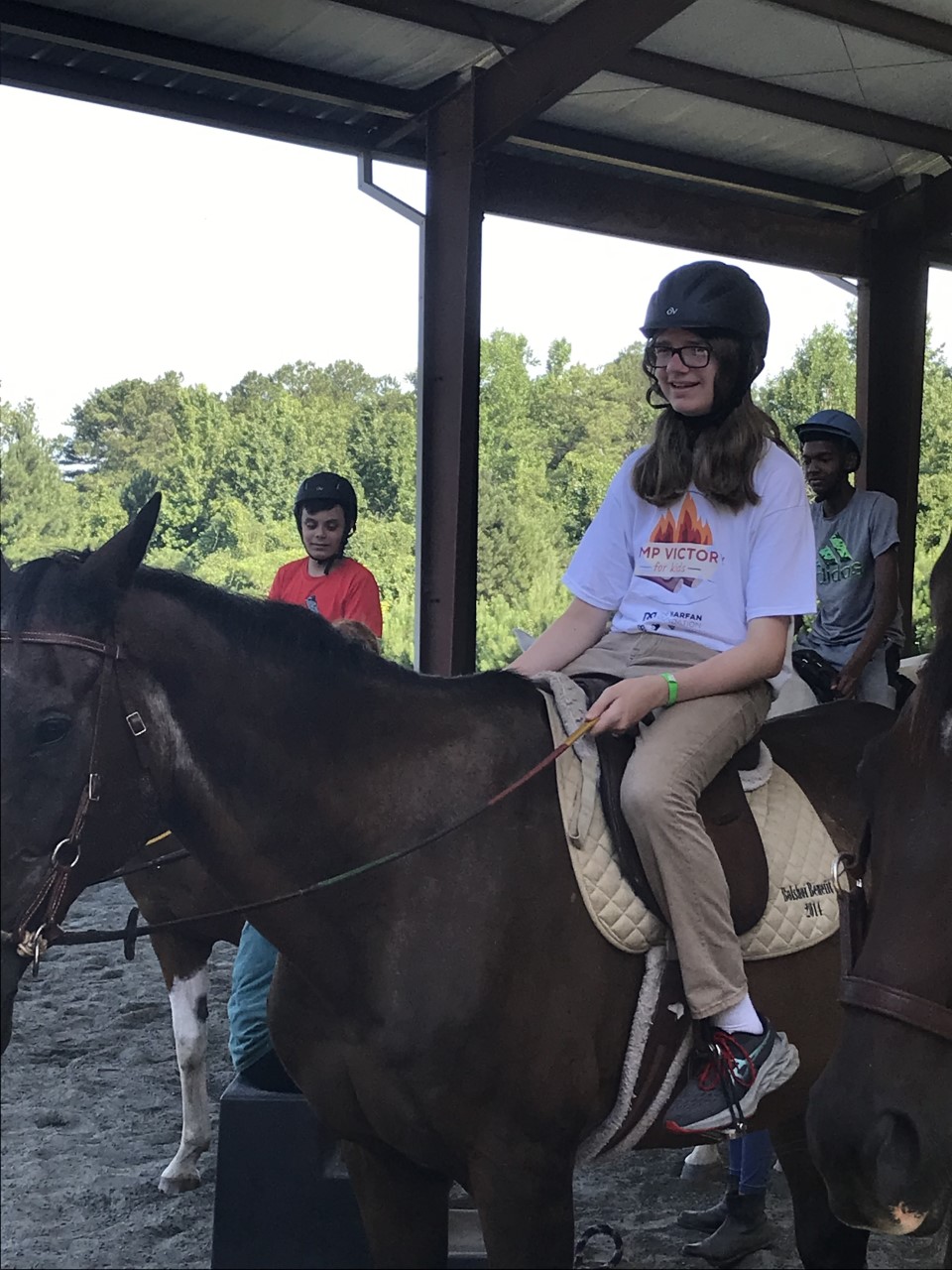 Camp Victory for Kids
Offers children and teens, ages 7 to 16, an opportunity to have an independent camp experience. Children participate in all camp activities, such as lake swimming, boating, arts and crafts, dances, campfires, and much more in a safe environment using only therapeutic and adaptive equipment. When your child shares these experiences with their peers, they create memories that change them forever.
Registration is $200 per person for the five-day kid's camps.
Registration fees include lodging, meals, and activities, and all fees have been significantly discounted thanks to the generous support of Camp Victory donors. A limited number of scholarships are available. To apply, please complete the application form here. Scholarship applications must be received at least eight weeks prior to the start of the camp. Please contact Andrea Friedman, MSW at afriedman@marfan.org for more information.
Refunds for medical reasons will be provided up to two weeks prior to camp, upon written request.
We are pleased to announce the following camps for 2023!
Attending the Marfan's summer camp was a life changing experience for Christian. He had the best time & experienced so many new things, he came home with newfound confidence. He made friendships with other kids who understand the hardships of a condition like VEDS. He's been keeping in touch with those friends since & is actively counting down the days until next year's camp. I had the peace of mind knowing he was safe. He will return every year possible as the experience was priceless.

Both of my kids (the one who has Marfan and the one who doesn't) had a blast! Hadley liked meeting other girls her age with Marfan. As a parent, it was great at night to see that she wasn't the only one who needed to take medicine – something we often try to do discretely.