Loeys-Dietz syndrome is a genetic condition of connective tissue which causes changes in the heart, blood vessels, bones, joints, skin, and internal organs, such as the intestines, spleen, and uterus. Some features like aortic enlargement (expansion of the main blood vessel that carries blood away from the heart to the rest of the body) – can be life-threatening. Therefore, it is important that people with Loeys-Dietz syndrome get an early and correct diagnosis so they can get the right treatment.
The Loeys-Dietz Syndrome Foundation, a division of The Marfan Foundation, provides additional information for those affected by Loeys-Dietz syndrome.
What are the Key Features of Loeys-Dietz Syndrome?
There are numerous features of Loeys-Dietz syndrome in the different body systems.
Four main characteristics suggest the diagnosis of LDS. These features are not usually seen all together in other related conditions. These characteristics include:
Aneurysms (widening or dilation of arteries), most often observed in the aortic root through imaging but can also be seen in other arteries throughout the body
Arterial tortuosity (twisting or spiraled arteries)
Hypertelorism (widely spaced eyes)
Bifid (split) or broad uvula (the little piece of flesh that hangs down in the back of the mouth)
It is important to note, however, that these findings are not observed in all patients and do not concretely lead to a diagnosis of LDS. When a person has these particular features, it is important to be evaluated for Loeys-Dietz syndrome.
For more information, head to the Loeys-Dietz Syndrome Foundation, a division of The Marfan Foundation.
You may also contact our Help and Resource Center with questions anytime at LoeysDietz.org/Ask.
Cardiovascular

Arteries that twist and wind (arterial tortuosity)
Aortic enlargement
Heart defects at birth (atrial septal defect, patent ductus arteriosis, bicuspid aortic valve)

Eyes, Head and Neck

Widely-spaced eyes (hypertelorism)

White of the eye looks blue or gray

Wide or split uvula (the tissue that hangs down in the back of the throat)

Cleft palate

Instability or malformation of the spine in the neck

Skin

Easy bruising, wide scars, soft skin texture, and translucent skin (when it looks almost see-through)

Bones

Club foot (when the foot is turned inward and upward at birth)

Poor mineralization of the bones (osteoporosis) that can make the bones more likely to break)

Other

Allergies to food and elements in the environment

Stomach and intestine problems, such as difficulty absorbing food and chronic (comes and goes but never really goes away) diarrhea, abdominal pain, and/or gastrointestinal bleeding and inflammation

Rupture of the spleen or bowel

Rupture of the uterus during pregnancy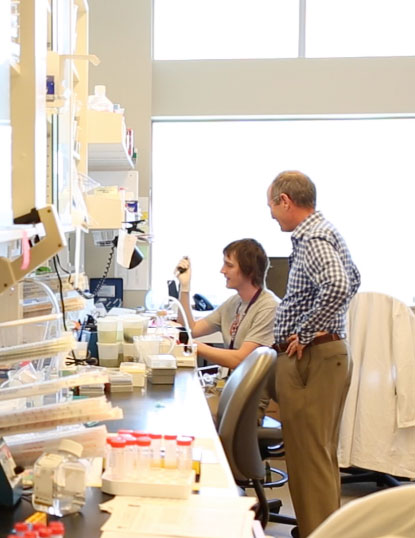 What Causes Loeys-Dietz Syndrome?
Loeys-Dietz syndrome (type 1-5) is caused by a genetic mutation in one of five genes that encode for the receptors and other molecules in the transforming growth factor-beta (TGF-β) pathway. These genes are:
LDS-1- transforming growth factor beta-receptor 1 (TGFβR1)
LDS-2 – transforming growth factor beta-receptor 2 (TGFβR2)
LDS-3 – mothers against decapentaplegic homolog (SMAD-3)
LDS-4 – transforming growth factor beta-2 ligand (TGFβ2)
LDS-5- transforming growth factor beta-3 ligand (TGFβ3)
When any of these genes has a mutation, growth and development of the body's connective tissue and other body systems is disrupted, leading to the signs and symptoms of Loeys-Dietz syndrome.
Marfan syndrome is different from Loeys-Dietz syndrome in that the gene mutation which causes Marfan syndrome is in fibrillin-1 (FBN-1), a protein within the connective tissue in the body. However, there are many common features between the two syndromes.
Click to Expand
Getting Diagnosed with
Loeys-Dietz Syndrome
A medical geneticist is usually most knowledgeable about recognizing and diagnosing Loeys-Dietz syndrome. To make the diagnosis, the medical geneticist reviews the patient's family health history, conducts a physical exam, and performs imaging tests which can include:
Echocardiogram. This test looks at the heart, its valves, and the aorta (artery that carries blood from the heart) close to the heart.
Either a computerized tomography (CT) or magnetic resonance (MR) angiogram (study of the blood vessels) with 3-D reconstruction, from the top of the head to the top of the legs. The CT or MR can find twisted blood vessels and aneurysms in blood vessels in the body.
Genetic testing that can find the genetic changes (mutations) in the genes known to cause Loeys-Dietz syndrome. Genetic testing is most the most helpful diagnostic tool for people who have Loeys-Dietz syndrome features. A doctor must order this testing. To find laboratories that conduct Loeys-Dietz syndrome genetic testing, go to the website for Gene Tests at genetests.org.
Click to Expand
How is Loeys-Dietz Syndrome Managed?
Heart & Blood Vessels
Monitoring of the aorta and other arteries:
An echocardiogram to check the valves of the heart and the part of the aorta closest to the heart at least once a year.
Either a CT or MRI angiogram—with contrast—of the head, neck, chest, abdomen (stomach area), and pelvis (lower stomach area just above the legs) on a regular basis to detect aneurysms and/or dissections (tears).
Medications:
Medications that lower heart rate and/or blood pressure might help prevent bulging or tearing of blood vessels. Doctors often use beta blockers or angiotensin receptor blockers (ARBs).
People with Loeys-Dietz syndrome

should not

take a common class of antibiotics called fluoroquinolones since they may increase the likelihood of an aneurysm or dissection. The antibiotics in this class are Avelox, Cipro, Factive, Levaquin and Ofloxacin.
More detailed Loeys-Dietz syndrome information can be found at loeysdietz.org.
Important Resources Related to Loeys-Dietz Syndrome
Emergency Preparedness
Following your doctor's recommendations for medication, monitoring, and physical activity gives you the best chance of avoiding a serious complication of Loeys-Dietz syndrome. Still, there are no guarantees. That's why it's important for you to learn about the medical problems that could arise and require immediate medical treatment.
We hope this tool will help patients/families to always have on hand a source of information regarding Loeys-Dietz syndrome, as well as their personal medical information. If that information is used by first resonders in an emergency situation, or just as a quick reference at a doctor's appointment; we think this could be a very valuable addition to your wallet, purse, or pocket.
Together, We Can Know the Signs
and Fight for Victory

Together, We Can Know the Signs
and Fight for Victory