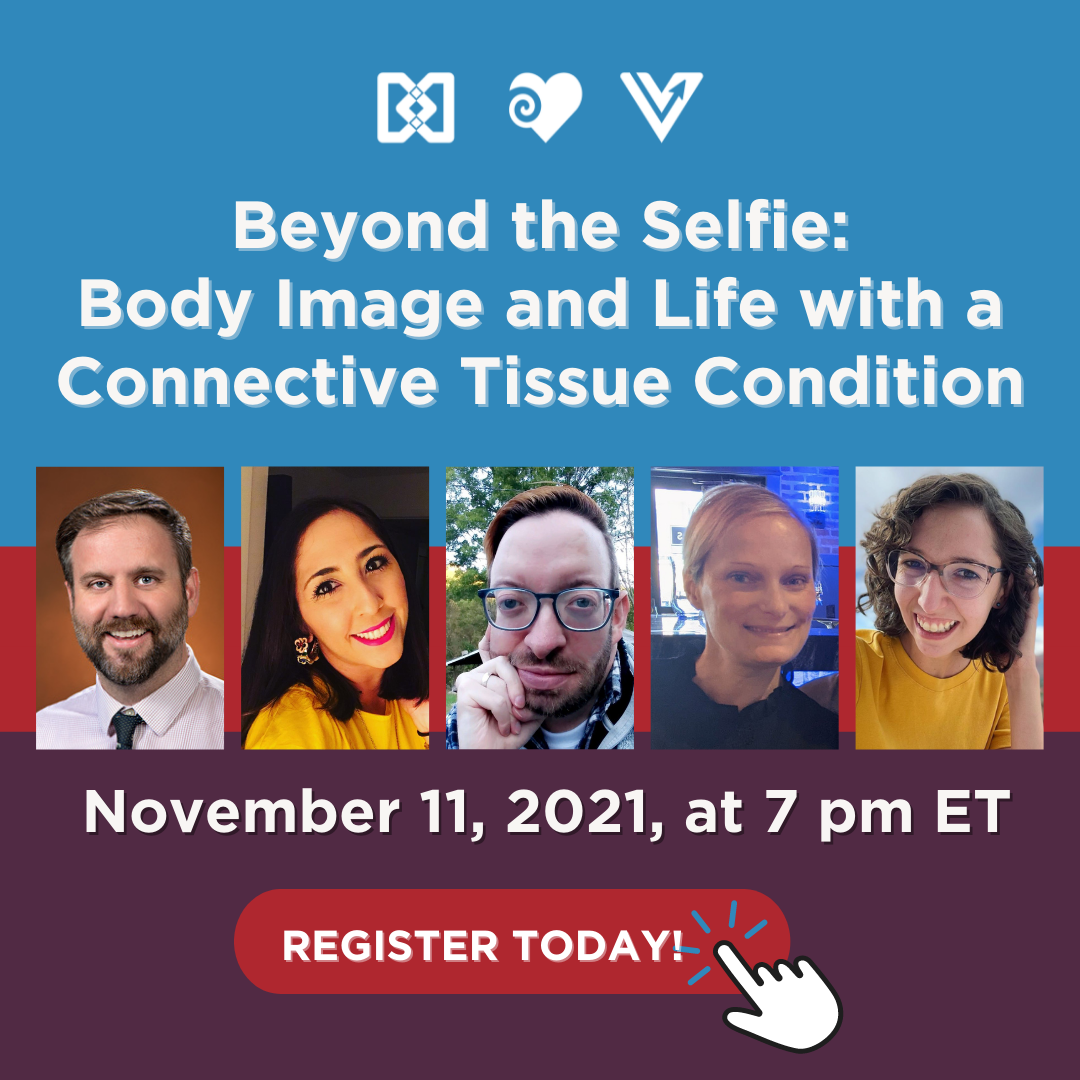 Beyond The Selfie: Body Image and Life with a Connective Tissue Condition
From long, flexible limbs to surgery scars, living with the physical markers of Marfan, Loeys-Dietz, and related conditions can weigh on a person's body image. This 90-minute personal perspectives webinar will be led by Dr. Brad MacNeil, a licensed clinical psychologist and assistant professor at Midwestern University in Glendale, Arizona. Panelists Kendra DiPinto (Marfan), Adriana Rivera (Marfan), and Brandon Crawford (LDS) will share their thoughts and experience with body image and living with Marfan and Loeys-Dietz syndrome.

This discussion will focus on body image questions relating to Marfan and Loeys-Dietz but can apply to many conditions presenting with external features. Questions are encouraged and can be submitted along with registration.

For further information, please contact Angela Crist, Loeys-Dietz Syndrome Foundation director, at acrist@marfan.org.