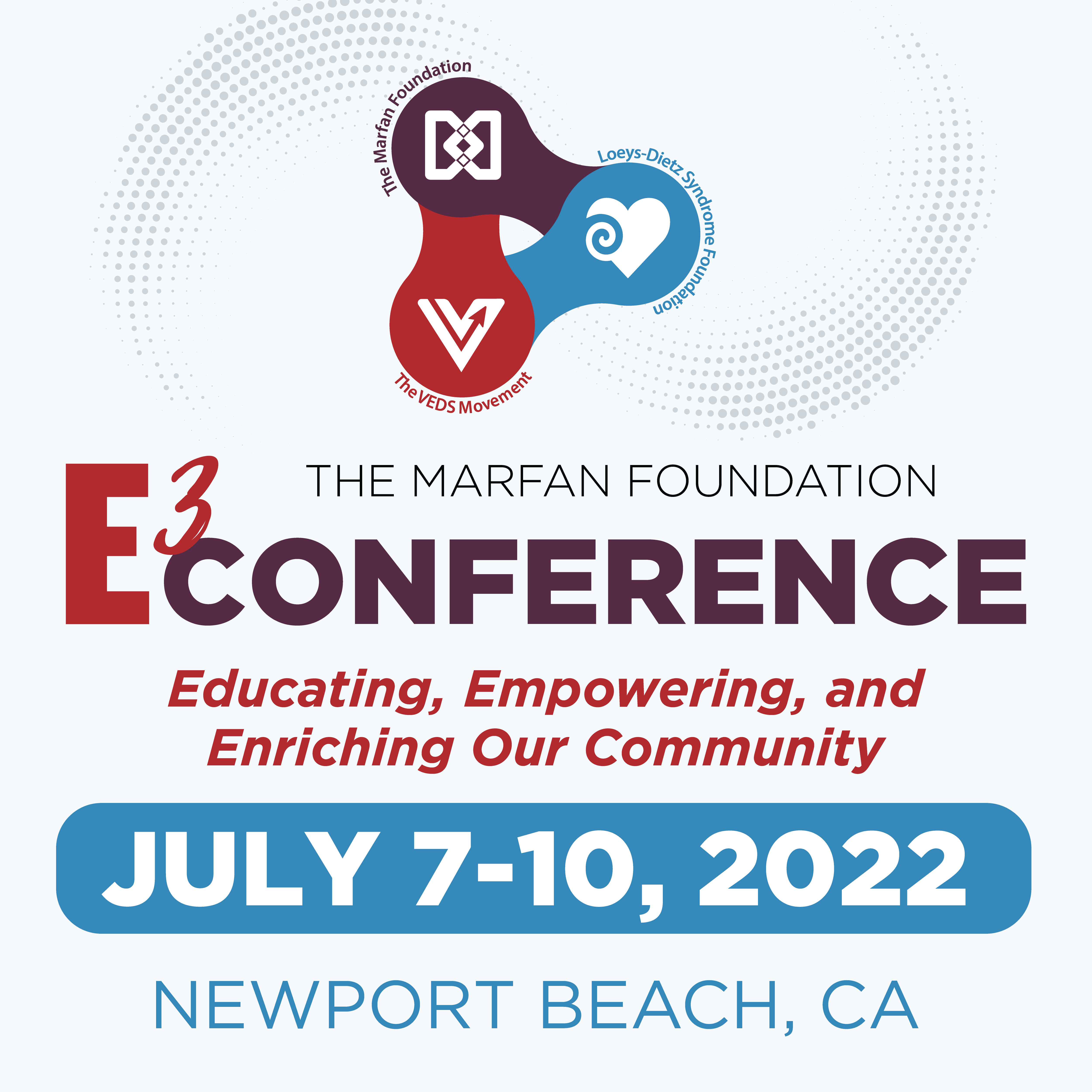 The Annual conference is now the E3 Conference – Live and in person
Registration is open. We hope to see you there!
The Marfan Foundation hosts a conference that provides people living with Marfan syndrome, VEDS, Loeys-Dietz and related conditions, and their families, an opportunity to learn about these conditions from the country's medical experts, hear about the latest research, and connect with other people who are on the same medical journey.
At this conference, we provide specialized programs and workshops for children (ages 5-12), teens (ages 13-18), and adults. In addition, we offer a free health fair for those who do not have access to expert medical care near their home or lack healthcare coverage. This unique offering allows health fair attendees to meet with members of our Professional Advisory Board and medical experts from the host institution to discuss diagnosis and treatment. The opportunities we provide for medical education and community connection are invaluable to all who attend. Through our scholarships, we provide those with financial hardship assistance to attend the conference.