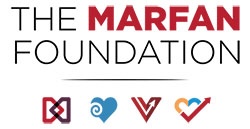 Support for Parents/Guardians of Children w/Marfan, LDS, related conditions
Are you are a parent or guardian of a child with Marfan syndrome, Loeys-Dietz syndrome or a related connective tissue condition? Is your child 18 years old and younger? If so, we invite you to join other parents to discuss the challenges of raising a child with one of these conditions.
This group meets on the third Wednesday of every month at 7 pm EST.