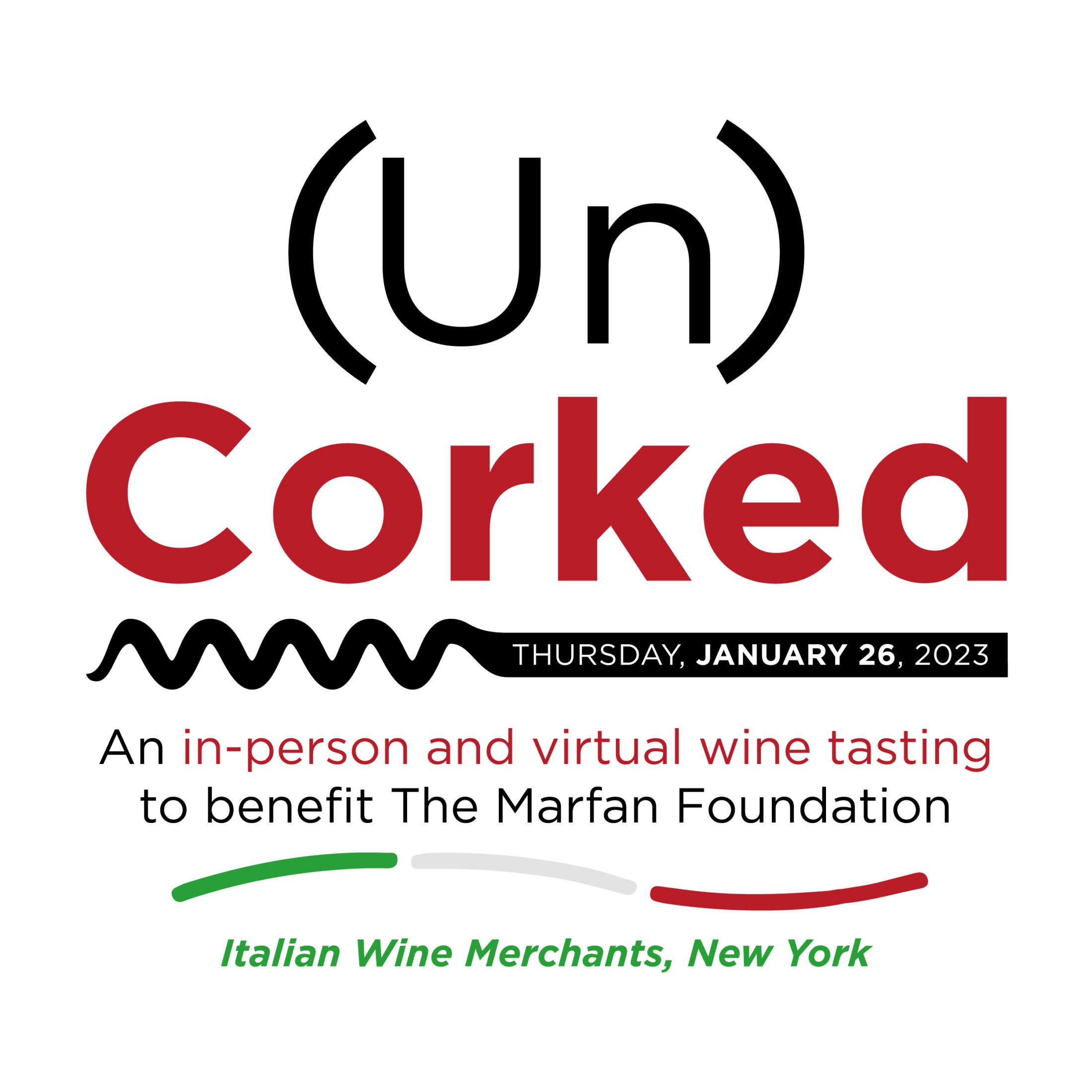 (Un)Corked 2023 Live
We look forward to seeing you on Thursday, January 26, 2023, for (Un)Corked Live! Enjoy a gourmet meal and wine pairing led by the excellent sommeliers at Italian Wine Merchants, 108 East 16th Street, NYC.
All proceeds from this special fundraising event will benefit The Marfan Foundation and its Divisions.
The evening begins at 6:30 pm ET. Unable to attend in person? Not to worry, we are hosting (Un)Corked Virtual 2023 at 7:30 pm ET the same evening, January 26.
Click "More Information" for details about how to participate in the live or virtual event.