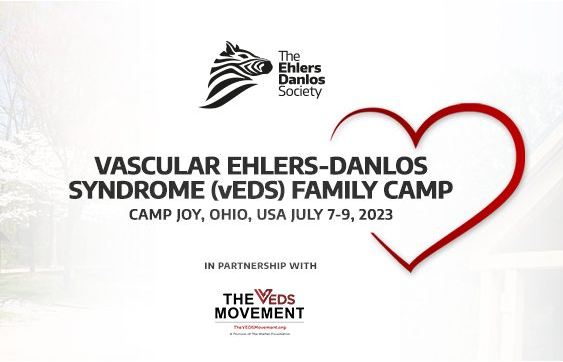 Vascular Ehlers-Danlos Syndrome (VEDS) Family Camp
The Ehlers-Danlos Society is delighted to announce its first vascular Ehlers-Danlos syndrome (VEDS) family camp, taking place in Ohio, USA, on July 7-9, 2023. This event is in collaboration with The VEDS Movement, and will be facilitated by Camp Joy. This camp is for families where at least one member has a genetically confirmed vEDS diagnosis, to meet, connect, and spend time with those who understand.
This three-day event is fully supported by generous donations, with registration fees, accommodation, camp activities, and meals covered at no cost to individual families. Families will be responsible for travel and travel-related expenses. Places will be granted to families on a first-come, first-served basis via scholarship application. Applications will be accepted through Wednesday, May 31.