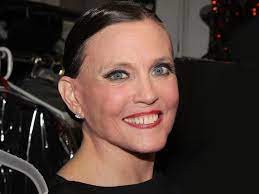 Virtual Heartworks New York City Gala
Join us from the safety and comfort of your home for the 20th anniversary of The Marfan Foundation's largest fundraising event, the HeartWorks Gala. The evening will be a celebration of the legacy of our beloved Annie Reinking, and the amazing contributions of our three honorees.
Since its inception in 2000, HeartWorks has raised over $15 million. Karen Murray, former Chairman of the Board of Directors, is our Founder and Host. Sinclair Li, of CBRE, is our Dinner Host, and Gil Bashe, of Finn Partners, chairs our Champion Committee.
This year we honor James Black III, MD, of Johns Hopkins, Firas Mussa, MD, of Northwell Health, and Barbara Lerman, CPA.