Activities can be done by an individual, a family, or a group of friends. They can include health fairs, bake sales, garage sales, penny drives, and presentations to local medical school students. We'll share ideas with you and arrange for meetings where team members can share ideas with each other, discuss successes, and help each other plan for the future. We can help you tap into others in the Marfan and related conditions community to get involved. You can also encourage your friends, family members, co-workers, and neighbors to make your event a success.
Please contact us at volunteer@marfan.org for assistance.
Fundraising Projects
Fundraising projects come in all shapes and sizes. They are conducted by individuals, family groups, and companies. From bake sales and lemonade stands to garage sales and fundraisers at your school or office, we're here to offer encouragement and help you get started.
Or organize a virtual fundraiser online – for example, you can raise funds in honor of a special person or donate your birthday. Create your own fundraising page then share it with everyone you know via social media and email.
Community fundraisers not only raise much-needed funds for The Marfan Foundation; they also raise awareness about Marfan syndrome and related conditions. For assistance, ideas, or just to let us know what you are planning, please email volunteer@marfan.org.
Facebook Fundraising

If you are one of the nearly 3 billion active Facebook users in the world, you can take advantage of an easy-to-use tool that Facebook offers to create a fundraiser to support your favorite causes. The Marfan Foundation, as a recognized Facebook charity, is one of them.

One very effective time to create your Facebook fundraiser is for your birthday. You can also raise money in honor or in memory of anyone or to celebrate any special event!

To create your fundraiser for the Foundation, simply go to this link and follow the easy-to-use set-up instructions. Every time someone donates, thank them in the comments and tag them to bump your fundraiser to the top of your friends' newsfeed. Post your fundraiser link several times leading up to your birthday to thank your supporters and let the rest of your friends know how close you are to your goal. Facebook fundraising is a win-win for everyone. It's a meaningful way to celebrate your birthday and The Marfan Foundation benefits (Facebook doesn't even take any fees!).

Dining for Victory

Many restaurants and restaurant chains around the country offer the opportunity to support nonprofits. Usually, you apply to the restaurant and work with them to select a date. Then, they provide you with a flyer that promotes the charity night. You disseminate the flyer to your family, friends, and neighbors and, when they present the flyer at the restaurant on the day of your event, a percentage of what they spend at the establishment is donated to the nonprofit. This is a great way to get a group together, raise awareness in your community, and raise some funds for the Foundation.

Dimes/Pennies for Victory

Dimes/Pennies for Victory is a great way to get the community, especially kids, involved in a meaningful fundraiser. Challenge them to fill up a regular 20 oz bottle with dimes (it will hold $100) or pennies (it will hold $40) and have classrooms compete to see how many 20 oz bottles they can fill! You can also host this event in your place of work by spurring competition between departments or put empty bottles by the register in the cafeteria.

If you kick off the competition by explaining the cause and why it is so important to you, most people will raid their home drawers, closets, and piggy banks for dimes or pennies. Not only will they want to win the competition, but they will also want to participate in a cause that is important to someone in their community.

Plan a week or month-long competition and consider providing the winning class or department with a pizza party or baked goods. We can also provide swag to the winners.

Painting for Victory

Painting nights are all the rage as for groups of adults (or kids) of any age. Typically, you pay a small registration fee and the venue, which provides all the painting materials, has an artist who shows you step by step how to create a picture. You'll have a lot of laughs and be amazed at the painting you've created!

Many painting venues will arrange a special night for your group where they give a portion of the registration fee to your cause. By designating The Marfan Foundation, you can raise money for our life-saving programs and services.

There are painting places that have locations from coast to coast, including Paint Nite, Painting with a Twist, Pinot's Palette, and Wine and Design. Check these out or search for another one in your area.
Awareness Projects
Volunteers can raise awareness of Marfan syndrome and related conditions in many ways. Early diagnosis is key and the more people know the signs, the greater the opportunity we have to save lives. Awareness projects come in all shapes and sizes. They are conducted by individuals, family groups, and companies.
School Nurse Conferences

School nurses are at the front line of health for our nation's children. Every state has a school nurses association that holds a one to two day annual meeting featuring vendor exhibits. This is a great opportunity to ensure that school nurses in your state know the signs of Marfan and related conditions and the special considerations for affected children in their school. We can provide the exhibit fee and send you materials for distribution (informational brochure, fact sheets, swag). Please contact us at volunteer@marfan.org if you are interested.

Awareness Tables

Creating an awareness table and giving out information about Marfan syndrome and related conditions is a great way to educate the public about these conditions and potentially save a life.  The Foundation can provide you with materials to distribute, including fact sheets and swag. You may also want to decorate with balloons, if they are permitted, to attract attention.

Sometimes, places in the community – such as a library, hospital, or mall – have health fairs where it is free or low-cost for a nonprofit to exhibit. They will have an agreement to be completed as well as set-up logistics to follow. Please let us know as we need to sign all legal papers.

You may also be able to set up an awareness table in a location where you have a personal connections, such as your workplace, your child's school, your local library, your doctor's office, or your local hospital.

Please contact us at volunteer@marfan.org about your plans and we can provide materials.

Social Media

Awareness of Marfan syndrome and related conditions leads to early diagnosis, treatment, and an extended lifespan. The most powerful way we can raise awareness is through you, our volunteers. Your circles of relatives, friends, co-workers, and neighbors, your knowledge, your personal journey, and your commitment cannot be matched by anyone outside of our community.

Sharing information on social media is easy because you can do it from the comfort of your own hom. In addition to sharing information from our Facebook, Twitter, and Instagram, you can create your own posts and tweets to increase awareness. Remember to tag The Marfan Foundation (on Twitter: @marfanfdn; on Instagram: @themarfanfoundation; on Facebook @TheMarfanFoundation) and use #marfan. Want to join our social media team of volunteers?

Email us at publicity@marfan.org.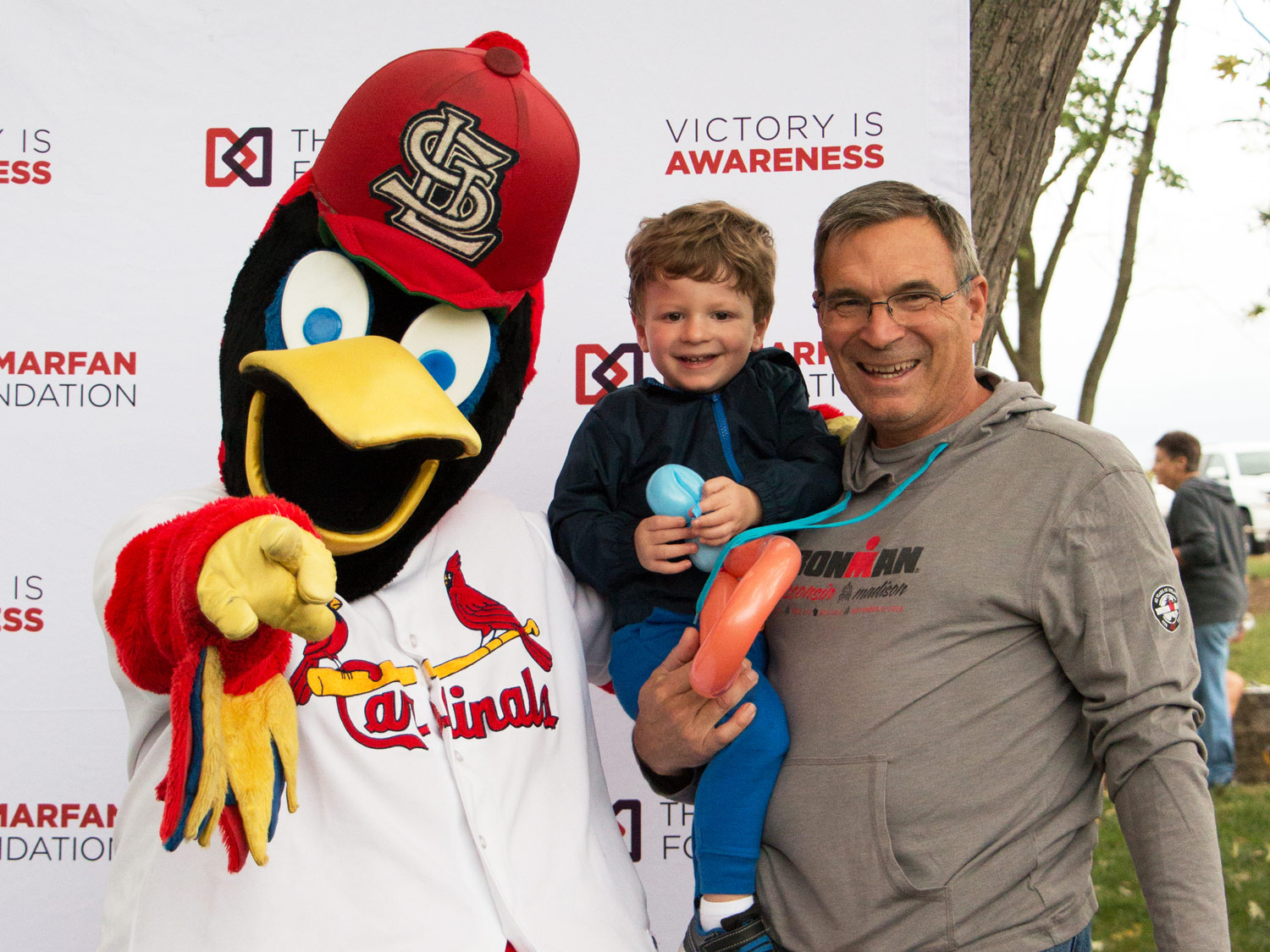 Marfan Awareness Month
February is Marfan Awareness Month and you can do your part from the comfort of your own home on social media. In addition to sharing information from our Facebook, Twitter, and Instagram, you can create your own posts and tweets to increase awareness. We invite you to join in promoting #MarfanAwareness during February!