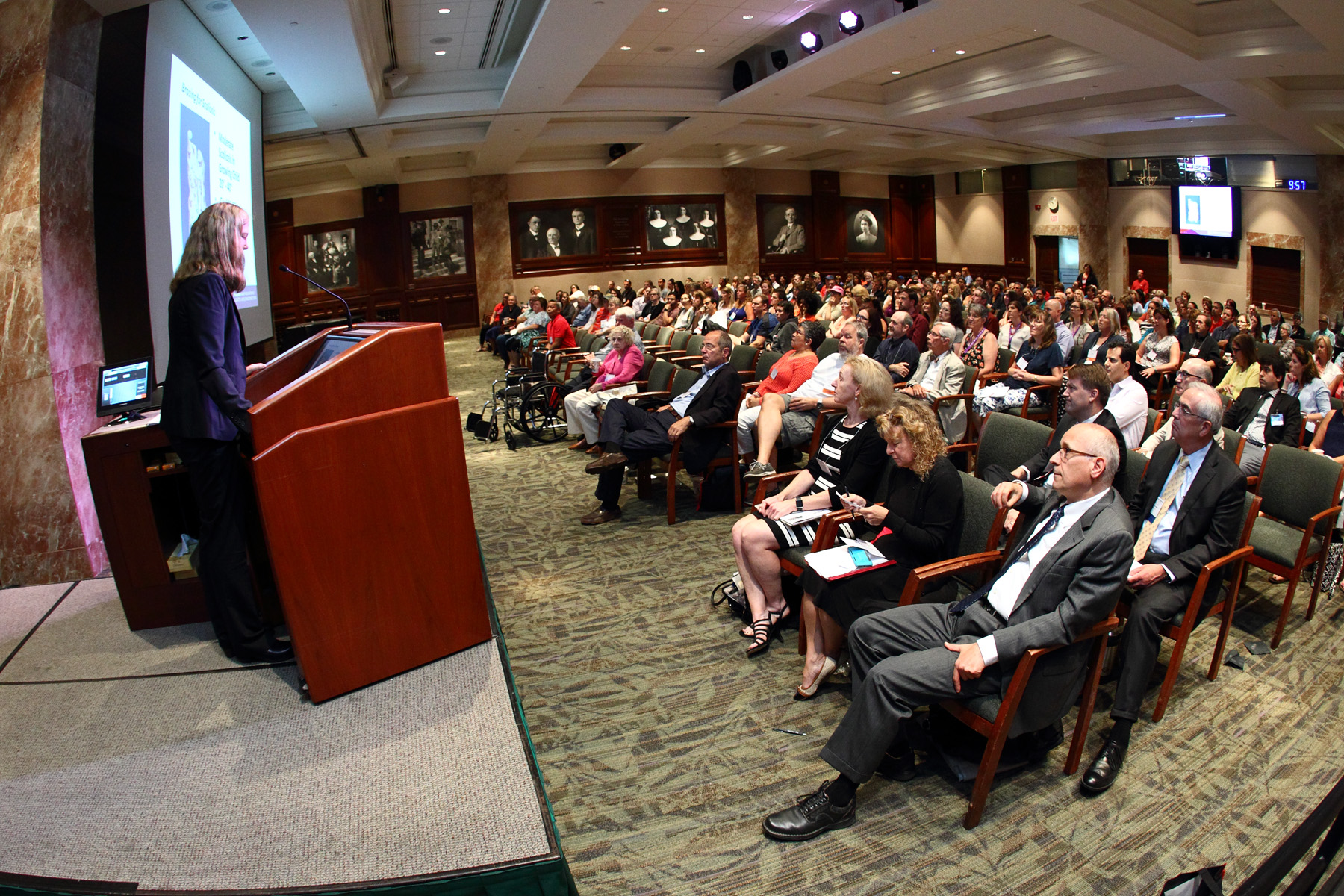 Annual Conference
Save the Date!
36th Annual Conference
July 7-10, 2022 | Newport Beach, CA
Every year, we hold an annual conference that provides people living with Marfan syndrome and related conditions, and their families, an opportunity to learn about these conditions from the country's medical experts, hear about the latest research, and connect with other people who are on the same medical journey.
We offer specialized programs and workshops for people of every age, including children, teens, young adults, and adults. In addition, we offer conference attendees a free health fair where they can meet with members of our Professional Advisory Board and medical experts from the host institution to discuss diagnosis and treatment. This is a unique offering that is truly a benefit for those who do not have access to expert medical care near their home or lack healthcare coverage. The opportunities we provide for medical education and community connection are invaluable to all who attend. Through our conference scholarships, we make the conference more accessible to people than ever before.
A Make-Over Because of the Marfan Annual Conference

Ashley Burks was 23 when her life changed. That year, 2005, she excitedly attended the Marfan Foundation's Annual Conference in St. Louis. Upon arrival she was overwhelmed with emotion—for the first time in her life she saw other…

Aortic Dissection, My Family, and the Annual Marfan Conference

I don't have the greatest memory, so I am not sure when I attended my first conference. I do remember that it was in St. Louis, and I must have enjoyed it because I kept going back. Then, for a number of years, I didn't go, mostly…

Finding Commonality at the Marfan Annual Conference

The diagnosis of a potentially life-threatening genetic disorder like Marfan syndrome, Loeys Dietz, or Ehlers Danlos can be hard to accept. With it comes questions, anger, depression, insecurities, and uncertainties, most of which can be…