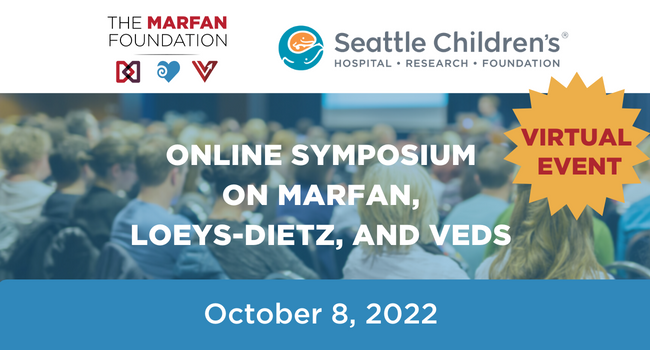 Virtual Regional Symposium on Marfan, Loeys-Dietz, and VEDS
UPDATE: This event has gone virtual! Anyone can watch from anywhere in the world! Note that the event time is 8:15 am – 2 pm Pacific Time. There is no cost to register.
The Marfan Foundation and Seattle Children's Hospital present a full-day educational opportunity for individuals and families living with Marfan, Loeys-Dietz, VEDS, and related conditions. Presentations will address both children and adult issues with these conditions. Topics to be covered include: genetics, genetic testing, cardiology, vascular surgery, cardiac surgery, research, exercise, emergency planning, and more.
Several members of the Foundation's Professional Advisory Board are speaking: Dr. Luciana Young, Dr. Sherene Shalhub, Dr. Peter Byers, and Dr. Lynn Sakai.