On January 13, The Marfan Foundation was highlighted on Capitol Hill with a most impressive Congressional Briefing. After the Briefing, three teams of people from our Marfan syndrome and related disorders community then visited their Congressional representatives and their aides to tell their stories and ask them to take action to help advance our mission. What we accomplished was critical to advancing research and awareness of Marfan syndrome among our lawmakers, who have the power to introduce and support funding decisions on research and bring public health issues to the national forefront.
Said Dr. Gary Gibbons, the director of the National Heart, Blood, and Lung Institute of the National Institutes of Health, "Unity of the citizens drives the science. We need you, the patients, to turn discovery into health."
Why, you may ask, would Congress care about Marfan syndrome and related disorders? The answer is simple: because through our work over the past 35 years, we have told them why it was important, shared the stories of people whose lives are impacted, brought together leading researchers who have maximized governmental funding (through the National Institutes of Health – NIH) to impact patient care, and been an exemplary partner in symposia to advance science and research collaborations, including the federally-funded study on atenolol and losartan.
This year's Congressional Briefing at the Rayburn Building on Capitol Hill illustrated our stature among government leaders. Both Dr. Gibbons and Dr. Steve Katz, director of the National Institute of Arthritis, Musculoskeletal, and Skin Diseases, gave presentations to Congressional representatives about Marfan syndrome research, recent advances, and the potential for breakthrough science on the horizon that can significantly enhance patient care.
We also honored three Congressional representatives who have championed our cause in Congress: Bill Flores (Texas), Steve Israel (New York), and Chris Von Hollen (Maryland). Members of our Marfan community – Isaiah Austin and Owen Gray – shared their story and spoke about how important governmental support is to their futures.
Later we visited about a dozen different representatives on both the House and Senate side of Congress to educate them about Marfan syndrome, urge them to support additional funding for NIH, and talk about possible ways to improve athlete screening among youngsters. In addition to Isaiah, Owen, and Owen's dad, Rod Gray, several other members of our community joined us: Mary Ahearn (Maryland), Kathleen Mimnagh, MD (West Virginia), Colleen Tennant and her children, Seth and Annelise (North Carolina), and Rouzbeh Amini, PhD (Ohio).
Hearing the stories of people in our community – the constituents/voters of the representatives – elevates the profile of Marfan syndrome. Rep. Von Hollen told us, "It's really important for you to come to Congress and raise awareness. It puts Marfan on the Congressional radar and makes us focus."
"I was just hoping Isaiah and I would be able to meet as many representatives as possible to tell our stories and raise awareness of Marfan syndrome and the Marfan Foundation. I was very impressed with the Senators, Congressmen, and staff members we met because they were so interested in us," said Owen Gray. "I was really impressed that they wanted to learn more about Marfan syndrome. I definitely feel our time was well spent as we educated decision makers on issues that are important to the entire Marfan community."
Owen went on to talk about his experience meeting the Congressmen from Texas, Representatives Flores and McCaul. He said, "Both of these men gave us a significant amount of their time, asked a lot of questions, and wanted to get to know me personally. I definitely feel like our time in Washington was well spent."
If you are interested in getting involved with the Foundation's legislative activities, please download our advocacy guide from our website. If you have any questions, please contact Diane McKenzie at dmckenzie@marfan.org.
---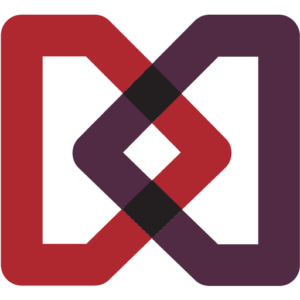 The Marfan Foundation is a nonprofit organization that saves lives and improves the quality of life of individuals with genetic aortic and vascular conditions including Marfan, Loeys-Dietz, and Vascular Ehlers-Danlos syndromes. Our vision is a world in which everyone with genetic aortic and vascular conditions can live their best life.
---