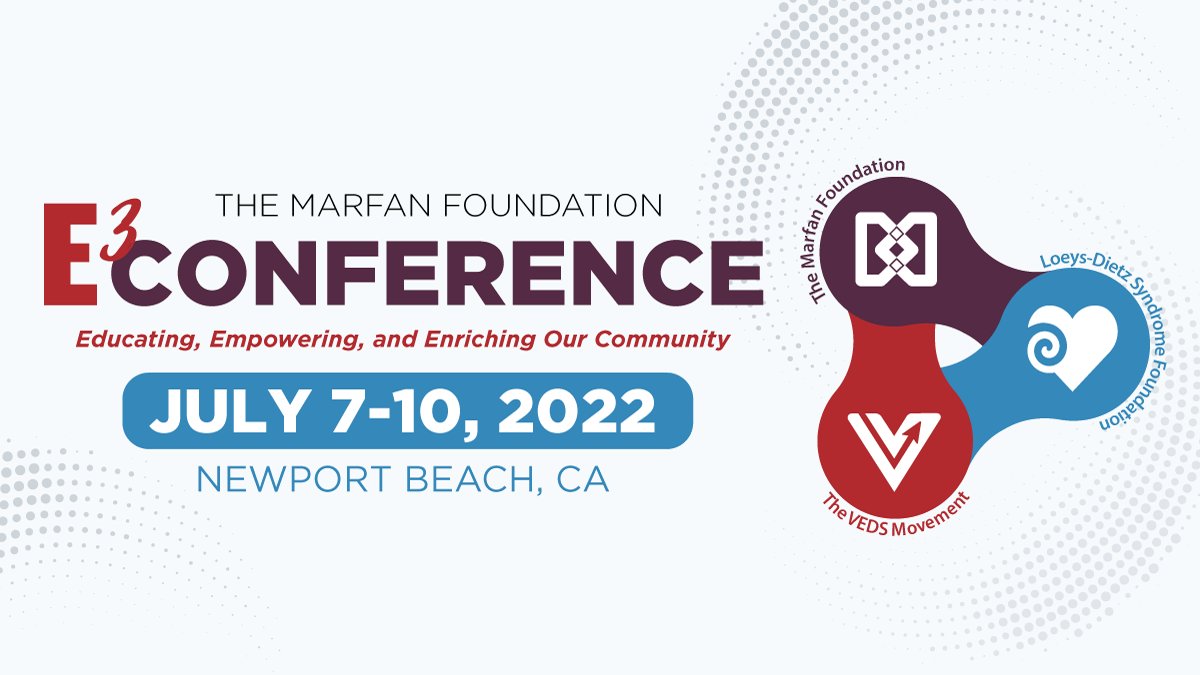 Registration is Open for The Marfan Foundation's E3 Conference, held in Association with Hoag Memorial Hospital Presbyterian, in Newport Beach, CA, July 7-10, 2022
The Marfan Foundation, in association with Hoag Memorial Hospital Presbyterian, will hold its E3 Conference: Educating, Empowering, and Enriching Our Community, in Newport Beach, CA, July 7-10, bringing together more than 600 individuals and families with Marfan syndrome, VEDS, and Loeys-Dietz syndrome, and other genetic aortic and vascular conditions from across the country. The E3 Conference gives attendees an opportunity to meet leading physicians on these conditions as well as hear about new medical and genetic research. Participants will also learn strategies for improving their quality of life and have numerous opportunities to network with other people with the same condition. Registration is now open.
"It's been three years since our last in-person conference, and we are looking forward to being together again this summer. We are grateful to Hoag Memorial Hospital Presbyterian for their incredible support and for making it possible to hold E3 in beautiful Newport Beach, CA," said Michael Weamer, President & CEO, of The Marfan Foundation. "The Hoag Clinic for Marfan Syndrome & Related Conditions is a leader in treating those in our community, and we could not have a better partner. Attendees can expect to learn directly from medical experts at Hoag, as well as from our Professional Advisory Board of experts on Marfan, LDS, and VEDS. And the opportunity to again connect in person with community is truly priceless."
E3 Offers Health Fair and Educational Workshops
Once again, we are offering a free health fair on July 7-8 for people who do not have access to quality medical care at home. The health fair gives people who are seeking a diagnosis or have a specific Marfan syndrome, VEDS, LDS, or related condition treatment issue an opportunity to discuss individualized care with medical experts. Individuals interested in attending the health fair must submit an application by April 15. Selected applicants will be notified by May 16.
General sessions begin on Saturday, July 9, with medical presentations and a panel discussion led by researchers and physicians who have special expertise in Marfan syndrome, VEDS, Loeys-Dietz, and related conditions. They will address a range of medical topics, including new research; aortic and vascular surgery; physical activity; foot and ankle health; and mental health.
After the general session, attendees can attend small-group workshops led by medical professionals to address specific concerns about Marfan syndrome, VEDS, LDS, Stickler syndrome, and other related conditions. Workshops continue on Sunday, July 10, with a focus on quality of life issues, coping strategies, and peer support for different age groups.
Concurrent teen and children's programs are designed to specifically address their needs with a focus on education, peer support, and fun, age-appropriate activities, including a special chaperoned trip to Disneyland.
View the entire E3 Schedule here.
Creating Connections
Creating connections and forging lasting bonds is always a focal point of the conference. Several events are planned including condition-specific mixers on Friday afternoon, July 8, the Welcome Dinner & Awards Ceremony on Friday night, a Creating Connections luncheon on Saturday to network with others from the same area, and a Dessert Social on Saturday night with games, music, dancing, and more.
Registration
Registration is $400 per adult for the entire event if registered by May 31. Children and teens are free with a registered adult. Complete conference details are available here.
All E3 events will be held at the VEA Newport Beach (formerly the Newport Beach Marriott Hotel and Spa). Our group has special rates (while supplies last), but reservations must be made by June 13.
Marfan Syndrome and The Marfan Foundation
The Marfan Foundation is a nonprofit organization that saves and improves lives while creating community for all individuals with genetic aortic and vascular conditions, including Marfan, Loeys-Dietz, and Vascular Ehlers-Danlos syndromes. Knowing the signs is the key to early and accurate diagnosis and life-saving treatment. The Foundation works tirelessly to advance research, serve as a resource for families and healthcare providers, and raise public awareness.
Learn more and get involved at https://www.marfan.org.
Hoag's Commitment to the Marfan and Related Conditions Community
Hoag's Jeffrey M. Carlton Heart & Vascular Institute expanded its ability in 2019 to manage and treat complex aortic pathology with the launch of the Hoag Marfan Syndrome and Related Conditions Program, led by David Liang, MD, Ph.D., as the program director.
Dr. Liang is one of the few cardiac specialists in the world who focuses on caring for individuals and families with Marfan syndrome and related connective tissue conditions. With over 25 years of experience, he is internationally recognized as an exceptional physician and dedicated patient advocate. Dr. Liang also serves as a member of The Marfan Foundation's Professional Advisory Board.
Home to some of the most skilled cardiac surgeons, cardiologists, and physician specialists, Hoag's comprehensive, subspecialized approach spans from active surveillance to leading-edge treatments such as valve-sparing aortic root replacement, descending thoracic aortic stent grafts or hybrid endovascular approaches. In addition, Hoag offers 24/7 emergency care services for acute aortic emergencies.
For more information, visit marfan.hoag.org.
---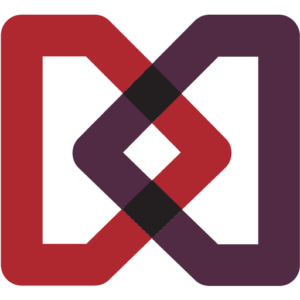 The Marfan Foundation is a nonprofit organization that saves lives and improves the quality of life of individuals with genetic aortic and vascular conditions including Marfan, Loeys-Dietz, and Vascular Ehlers-Danlos syndromes. Our vision is a world in which everyone with genetic aortic and vascular conditions can live their best life.
---