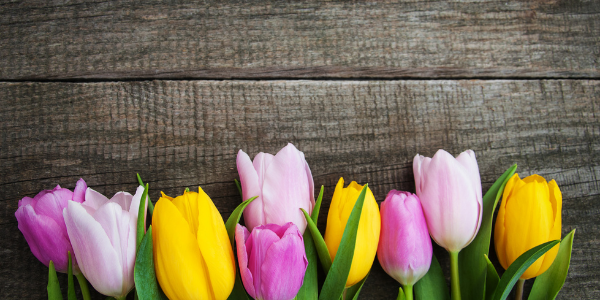 The Spring calendar is full at The Marfan Foundation, with myriad opportunities for everyone with Marfan, Loeys-Dietz, VEDS, and other genetic aortic and vascular conditions. We are committed to ongoing programming that helps everyone in our community live longer and better, and we hope that our offerings do just that for you.
Here's an overview of what's coming up in the next few months.
2021 Virtual Annual Conference
Get ready to reboot your connections with the Marfan, Loeys-Dietz, VEDS, Stickler, and our related genetic aortic and vascular conditions community at our 2021 Virtual Annual Conference, scheduled for July 8-11, 2021. This special online event will feature it all: education, support, and above all, opportunities to make connections. We can't wait to share the new, innovative program. Mark your calendar; registration is coming soon.
Education
Over the past year, we have been committed to bringing you relevant information about the COVID pandemic, especially as it relates to people living with Marfan, Loeys-Dietz, and VEDS. As more research emerges and we enter a new stage in the pandemic, new questions arise. To address your needs, we have scheduled another COVID update webinar on April 26, 7 pm Eastern. We are pleased to bring to you Dr. Marcella Nunez-Smith, Senior Advisor to the White House COVID-19 Response Team and Chair of the DHHS COVID-19 Health Equity Task Force, who is also Associate Dean for Health Equity Research; Associate Professor of Medicine, Public Health, and Management; and Director of the Equity Research and Innovation Center at Yale. She is also a member of our community as the mom of a young daughter with Marfan.
Joining Dr. Nunez-Smith are Dr. Kim Eagle, Director of the Frankel Cardiovascular Center at the University of Michigan, Chair of the GenTAC Alliance, and Board Advisor to the Foundation, and Dr. Enid Neptune, Associate Professor of Medicine at Johns Hopkins and a long-time member of the Foundation's Professional Advisory Board. They will present the latest research and answer your questions. To register and pre-submit questions, please click here.
Then, on May 12, our newest division, the GenTAC Alliance, is offering a webinar on Advances in Treatment of Aortic Dissection. The featured speakers are Dr. Puja Kachroo and Dr. Westley Ohman, from Washington University School of Medicine and Barnes Jewish Hospital. To register and pre-submit questions, please click here.
Our webinars are always available, free of charge (though registration is required). If you have questions about these webinars or if you want to suggest a topic for a future webinar, please contact Eileen.
Community
Connecting with community is the central theme for our signature program, Walk for Victory. Nearly all of our Walks are virtual this Spring so you will be able to safely meet people from your area as well as from other areas of the country. And, while you raise awareness and funds for the Foundation, you can also earn great incentive prizes and have the opportunity for a conference scholarship (with hotel and travel) to our 2022 Annual Conference, sponsored by Hoag Hospital, in beautiful Newport Beach, CA. You can find all the Walks for Victory on our website. Please find the location nearest to you, and if there isn't one, join the Global Walk for Victory. Register as an individual or as a team and start earning your prizes. If you have any Walk for Victory questions, please contact Kim or Kara.
You can also connect with community at one of our special events this Spring as they are also online. Check out (Un)Corked: The Chocolate Edition, a virtual wine and chocolate tasting event on April 29, and mark your calendar for June 3 for (Un)Corked: Culinary Edition, a virtual cooking event that promises to be fun for all! Most exciting is that Heartworks, our biggest gala of the year usually held in New York City, has transformed into Heartworks Across America, an online event on June 24. In addition to two outstanding medical honorees, we will be paying tribute to the legacy of Annie Reinking. If you have any questions about (Un)Corked or Heartworks America, please contact Deborah.
If you are in or near Houston, please join us for a very special in-person event in June. Heartworks Houston: The Mask-erade Ball is on June 26 and will honor Aven McBride, President, American Communications Construction, and Dr. Joseph S. Coselli, Baylor College of Medicine. If you have any questions about Heartworks Houston, please contact Kara.
Children in our community, ages 9-12, are invited to participate online in our new Kids Club, which is held one Thursday a month. More details and registration are available here. If you have any questions, please contact Andrea.
And teens, ages 13-18, have two opportunities each month to connect – during Teens Together, an online chat, and Teen Game Night, another virtual event. If you have any questions or to get involved, please contact Dominga.
Support
Virtual support groups are ongoing for those newly diagnosed and seeking diagnosis; pain management; people who are age 50 and over; and more. Details and registration are available on our website. There are also specific groups related to VEDS through The VEDS Movement. If you have any questions about virtual support groups, please contact Jan.
Loeys-Dietz and VEDS Division Activities
While all of these opportunities are open to our entire community, additional opportunities are specific to those with Loeys-Dietz, through the Loeys-Dietz Syndrome Foundation, and to those with VEDS, through The VEDS Movement. For more information about Loeys-Dietz programming, please contact Angela. For more information about VEDS programming, please contact Katie.
***
To ensure you receive information about upcoming events, please sign up for emails on our home page (Stay Connected).
---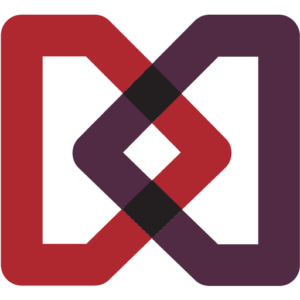 The Marfan Foundation is a nonprofit organization that saves lives and improves the quality of life of individuals with genetic aortic and vascular conditions including Marfan, Loeys-Dietz, and Vascular Ehlers-Danlos syndromes. Our vision is a world in which everyone with genetic aortic and vascular conditions can live their best life.
---