The Marfan Foundation is partnering with leading medical identification manufacturer, American Medical ID, to empower people with Marfan syndrome and related disorders in case of emergency. The most dangerous risk to people with these conditions is aortic dissection – a tear in the large artery that takes blood away from the heart. People with Marfan are 250 times at greater risk of aortic dissection than the general population. This partnership makes medical alert jewelry, such as Marfan awareness bracelets and necklaces, more accessible to people living with this condition.
Those who order medical ID jewelry through the Foundation's partnership with American Medical ID receive a 10% discount off the purchase price (5% off gold). In addition, for each purchase, American Medical ID will give 10% of the purchase price to The Marfan Foundation to support its programs and services. The link to order is: http://bit.ly/Marfan_AMID.
"Medical ID bracelets are an important tool in helping people get appropriate evaluation and treatment in an emergency situation, when time is of the essence and the patient may not be able to communicate his or her medical history," said Jan Lynch, MSN, RN, Director of the Foundation's Help & Resource Center. "The importance of medical ID jewelry is amplified further for our community because aortic dissection may not be the first problem that emergency personnel think of, especially in individuals who may be younger and – on the outside – appear to be healthy. Emergency healthcare providers are accustomed to looking for medical ID jewelry; having a bracelet that indicates the risk of aortic dissection can expedite life-saving treatment."
"I wear my medical alert bracelet much like I wear a seatbelt. I don't expect to ever need it but, because of my extremely complicated medical history, I want first responders to have as much information as quickly as possible in an emergency situation. Like a seatbelt, I put it on automatically in the morning and I feel really odd if I forget to wear it," said Jay Elliott, of St. Louis, who has Marfan syndrome.
Know the Signs
It is estimated that 200,000 people in the US are living with Marfan syndrome and related disorders that affect the body's connective tissue. However, medical experts say that half are not diagnosed and are at risk.
Through this partnership, American Medical ID will work with The Marfan Foundation to increase awareness of Marfan syndrome and related disorders and the role medical IDs can play in getting fast, appropriate treatment when a medical emergency occurs.
"It is our pleasure to be working with The Marfan Foundation and we are thankful to be given the chance to support their valuable mission. We are inspired to know more about the signs of Marfan, join hands with their community, and fight for victory," said Rick Russell, CEO at American Medical ID.
About American Medical ID
American Medical ID has been the leading manufacturer of high quality, custom engraved medical alert jewelry for over 20 years. The company's mission is to put a medical ID on every person who needs them the most, including those living with Marfan syndrome.
---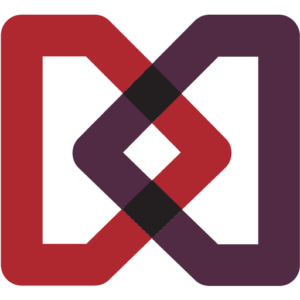 The Marfan Foundation is a nonprofit organization that saves lives and improves the quality of life of individuals with genetic aortic and vascular conditions including Marfan, Loeys-Dietz, and Vascular Ehlers-Danlos syndromes. Our vision is a world in which everyone with genetic aortic and vascular conditions can live their best life.
---