The Marfan Foundation is pleased to announce the addition of two staff members who will play a direct role with members of our Marfan syndrome and related disorders community. Suśan Sobers joined the Foundation staff in February as the Volunteer Director and Jan Lynch, MSN, RN, was named Director of the Help & Resource Center in April.
Suśan has spent the last 25 years in the nonprofit arena and brings with her extensive experience in volunteer recruitment and fundraising. Prior to joining The Marfan Foundation, Suśan was at the USO (United Service Organizations) where she spearheaded the development of a robust volunteer recruitment program. Before that, she spent more than 20 years at JDRF (Juvenile Diabetes Research Foundation) in expanding roles to develop and support chapters in the U.S. and international affiliates.
"Our volunteers are so passionate and committed to our mission. We recognize the incredible value they bring to the organization and want to ensure that their time and efforts are allocated in the most effective manner," said Suśan. "My goal is to empower them to be successful in their communities by giving them the right tools and support. When we operate as one unified body, we can maximize the impact that our volunteers and our organization on a whole has from coast to coast."
Jan, who received her Bachelor's degree in nursing from Georgetown University and her Master's degree in nursing education from the University of Pennsylvania, has extensive experience as a nurse educator. Prior to joining the Foundation, she was a nurse editor/nurse executive, for OnCourse Learning. She was also an adjunct faculty member at Adelphi University's College of Nursing and Public Health and at Molloy College's School of Nursing.
"In the short time that I've been at the Foundation, I am seeing that I can empower individuals and their families in a number of ways. Knowledge is power, for sure, and I hope to reach out and empower those in our community," said Jan. "So far, I am impressed with the Marfan and related disorders community, that is, the knowledge they already possess, the way they reach out and speak up, and the strength they have to move forward, day after day."
"I am thrilled to welcome Suśan and Jan to our staff," said Michael Weamer, President and CEO. "They each bring a new skillset to our team that will be extremely valuable to the individuals and families in our community and expand the capacity of the Foundation."
Both Suśan and Jan are attending the Foundation's 33rd Annual Conference in Atlanta in August.
---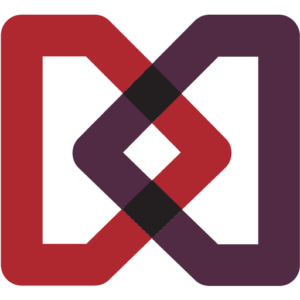 The Marfan Foundation is a nonprofit organization that saves lives and improves the quality of life of individuals with genetic aortic and vascular conditions including Marfan, Loeys-Dietz, and Vascular Ehlers-Danlos syndromes. Our vision is a world in which everyone with genetic aortic and vascular conditions can live their best life.
---