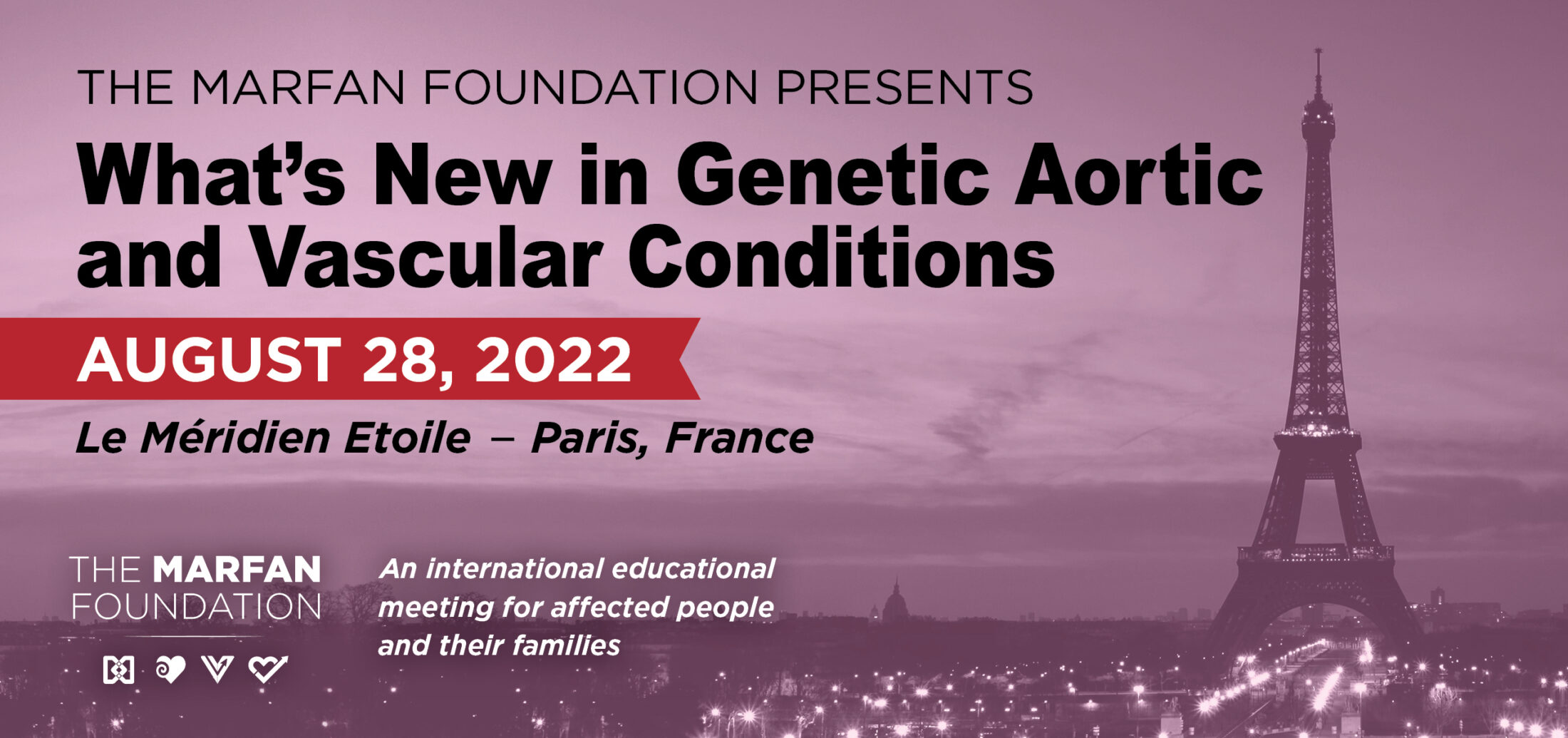 The Marfan Foundation, which has a long history of bringing together the international research community, announced the new date for its second international patient symposium on genetic aortic and vascular conditions. The one-day symposium is now scheduled for Sunday, August 28, 2022, at Le Méridien Etoile in Paris, France.
The focus of the meeting is What's New in Genetic Aortic and Vascular Conditions. Speakers already confirmed are Dr. Juan Bowen, Mayo Clinic, Dr. Alan Braverman, Washington University in St. Louis, Dr. Scott LeMaire, Baylor-St. Luke's, Dr. Hal Dietz, Johns Hopkins, Dr. Bart Loeys, University of Antwerp (Belgium), and Dr. Shaine Morris, Texas Children's Hospital.
Medical presentations will cover diagnosis, medical and surgical treatments, and genetics related to Marfan, Loeys-Dietz, VEDS, and related genetic aortic and vascular conditions. Attendees will have an opportunity to network with the presenters and with each other.
The patient meeting precedes Science in Paris, four days of scientific meetings on Marfan, Loeys-Dietz, VEDS, and other genetic aortic conditions.
Further details and registration will be available this Spring.
The Marfan Foundation's Outreach to the International Community
The Marfan Foundation, which was a founding member of the International Federation of Marfan Syndrome Organizations in 1992, has always been committed to the education and support of our global community of people living with Marfan and related conditions.
Most recently, we held our first Spanish Symposium on Marfan and Related Conditions, attracting 366 registrants from 23 countries. Additional Spanish programming is planned for later this year.
Last year, our first Virtual Annual Conference attracted 1,800 people from more than 50 countries. And to better serve our international community, we created Marfan fact sheets in German, French, and Italian, adding to the resources we already offer in English and Spanish. Our new website, which we launched in the Fall of 2021, is accessible in 11 languages.
In 2020, with the COVID pandemic putting the world on hold, the Foundation held its largest event in its history, the International E3 Summit: Educating, Empowering, and Enriching Our Community. This event, which featured 70 presentations in seven languages over a three-week period, attracted 3,000 registrants from more than 75 countries.
The Foundation is also the leader of Aortic Disease Awareness Week, an annual international initiative that drives awareness in and promotes medical education internationally
If you have any questions, please contact Eileen Masciale, chief program officer, emasciale@marfan.org.
---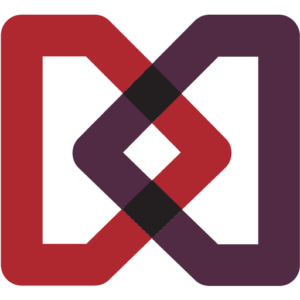 The Marfan Foundation is a nonprofit organization that saves lives and improves the quality of life of individuals with genetic aortic and vascular conditions including Marfan, Loeys-Dietz, and Vascular Ehlers-Danlos syndromes. Our vision is a world in which everyone with genetic aortic and vascular conditions can live their best life.
---