The Marfan Foundation is proud to announce the newly created Dr. Reed Pyeritz and Ms. Jane Tumpson Marfan Conference Physician Travel Scholarship, which was established to provide travel support to young physicians to encourage them to attend the Foundation's Annual Conference and Health Fair. The scholarship was established by Dr. Reed Pyeritz, a renowned geneticist and one of the founders of The Marfan Foundation, and his wife, Ms. Jane Tumpson.
"I recall that when I was a very junior medical geneticist, Victor McKusick sent me to my first patient support group meeting. I learned a tremendous amount about conditions causing short stature and—more importantly—the marvelous people and families with short stature. This experience stimulated two ideas: starting the National Marfan Foundation [now The Marfan Foundation]; and encouraging young physicians to attend its annual meetings," said Dr. Pyeritz, who has served on the Foundation's Professional Advisory Board since its inception and was its first chair. "Jane and I hope that our support will enable the next generation of physicians to learn about—and become committed to—Marfan syndrome and related conditions."
The recipient will receive up to $1,250 in travel and lodging expenses in addition to a complimentary conference registration. Scholarship applicants must meet all the criteria and apply by April 30, 2019. Award determinations, which will be announced on May 15, 2019, will be based on evaluation of applications by a review committee from The Marfan Foundation Professional Advisory Board.
The Marfan Foundation Annual Conference Health Fair provides an opportunity to meet and work alongside the most prestigious experts in the field of Marfan syndrome and related conditions. The awardee can observe multiple patients evaluations in a single day. These patients usually do not have access to experts in the field for varying reasons and may be in need of a differential diagnosis or management advice. The awardee will have an opportunity to consult with geneticists, cardiologists, surgeons, orthopedists, and numerous other specialists who are on-site at the health fair. In addition, the awardee is invited to attend the clinical review session that day, a unique opportunity to hear a discussion of cases from the health fair or other clinical sites.
Individuals who are not awarded this scholarship may register to attend the health fair and participate as well.
For more details about the scholarship, including eligibility criteria, the application process, and the selection process, please click here.
For more information about the Foundation's 2019 Annual Conference, please click here.
---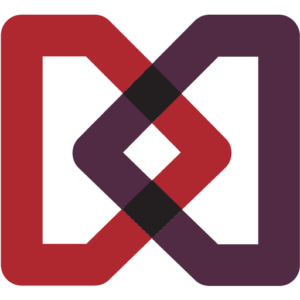 The Marfan Foundation is a nonprofit organization that saves lives and improves the quality of life of individuals with genetic aortic and vascular conditions including Marfan, Loeys-Dietz, and Vascular Ehlers-Danlos syndromes. Our vision is a world in which everyone with genetic aortic and vascular conditions can live their best life.
---