The Marfan Foundation is honoring Karen Murray, the recently named CEO of Sequential Brands Group, with its first Inspiration of Excellence Award at its Heartworks gala on May 10, 2017, at the Grand Hyatt in New York City. The Foundation will also present its prestigious Hero with a Heart Award to Joseph Coselli, MD, Professor of Surgery, Baylor College of Medicine, and Sinclair Li, Executive Vice President, CBRE Inc.
Award-winning actress Julie Halston is master of ceremonies for Heartworks and Broadway star Stephanie Mills will sing several of her R & B hits. Michael R. Bloomberg is the honorary chair of Heartworks, which benefits The Marfan Foundation. The Foundation provides education, patient support, and research to create a brighter future for the 200,000 people in the U.S. living with Marfan syndrome and related disorders.
Murray, whose son, Michael, was diagnosed with Marfan syndrome twenty years ago at the age of five, is the Chair of the Foundation's Board of Directors. She is a driving force in the Marfan and related disorders community, providing strategic direction in the areas of research, legislative advocacy, public awareness, and patient support. In addition, she has advocated on Capitol Hill for research funding, appeared on countless national television programs and in other national media to increase awareness, and has served as corporate host of Heartworks since its inception in 1998.
"Karen Murray inspires excellence in her every action, with her dedication to the cause and her compassion for everyone living with these life-threatening conditions," said Michael Weamer, President and CEO, The Marfan Foundation. "The Marfan Foundation would not be where it is today without her. Karen is a force for good!"
Dr. Coselli, who specializes in the evaluation and surgical treatment of aortic diseases, is the Vice-Chair of the Michael E. DeBakey Department of Surgery, holds the Cullen Foundation Endowed Chair, and is Professor and Chief of the Division of Cardiothoracic Surgery at Baylor College of Medicine. He serves as Chief of Adult Cardiac Surgery at Texas Heart Institute and Associate Chief of the Cardiovascular Service at Baylor St. Luke's Medical Center, located in the Texas Medical Center in Houston, Texas. He is Program Director of the Thoracic Surgery Residency at THI/BCM and directs the Aortic Fellowship Program at Baylor College of Medicine. Dr. Coselli has been a member of The Marfan Foundation's Professional Advisory Board for 25 years and has co-hosted two of the Foundation's Annual Conferences in Houston.
Sinclair Li, who is an Executive Vice President at CBRE, Inc., survived an aortic dissection in 2011 at the age of 35. He credits the amazing work of his surgeon and cardiologist with his subsequent recovery and return to health. Sinclair has since been diagnosed with an aortic aneurysm disorder that is related to Marfan. After his diagnosis, Sinclair learned that he inherited the condition from his father, who died at the age of 51 in 1996 from an aortic dissection; Sinclair's two young sons, age 7 and 2, have the condition as well. Following his diagnosis, Sinclair has devoted a substantial amount of time to The Marfan Foundation to raise awareness and funding for research.
"We are honored to present Hero with a Heart Awards to Dr. Coselli, for the critical role he has played in advancing the field of aortic surgery and taking care of patients, and to Sinclair, for his ongoing support of research on aortic disease," said Weamer. "Because of their commitment and support, the future looks bright for people with Marfan syndrome and related disorders who are diagnosed and treated."
Heartworks has raised more than $12 million for the Foundation to date. The proceeds from the event are earmarked for the Foundation's programs and services in the areas of education, patient support, and research.
Heartworks is being held at the Grand Hyatt New York. A cocktail reception and silent auction starts at 6 pm, followed by dinner and the awards ceremony.
The Foundation is grateful to its sponsors for their support of this event. Sequential Brands Group is the event Victory Sponsor. Innovation Sponsors include: American Heart Association, Burlington Coat Factory, KPMG, Macy's and Bloomingdale's, Nautica/Kipling, One Jeanswear Group, Reinking and Talbert Household, Ross Stores, Inc., Sholton Foundation, Siegel Household, and VF Corporation.
For information on purchasing tables, individual tickets, and sponsorships, please visit The Marfan Foundation's website or contact Deborah Goodman at dgoodman@marfan.org or 516-883-8712, ext. 154.
---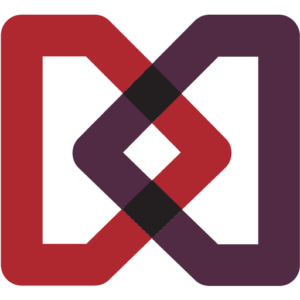 The Marfan Foundation is a nonprofit organization that saves lives and improves the quality of life of individuals with genetic aortic and vascular conditions including Marfan, Loeys-Dietz, and Vascular Ehlers-Danlos syndromes. Our vision is a world in which everyone with genetic aortic and vascular conditions can live their best life.
---