Heidi M. Connolly, MD, Director of the Congenital Heart Center and Adult Congenital Heart Disease Clinic at the Mayo Clinic, Rochester, MN, is the 2017 recipient of the Antoine Marfan Award, the highest medical honor awarded by The Marfan Foundation. The award will be presented in Atlanta on August 4 during the Foundation's 33rd Annual Conference. Nearly 750 will be on-hand, including individuals and families with Marfan and related disorders and leading medical experts from around the country.
Dr. Connolly, who is Professor of Medicine, Mayo Clinic College of Medicine, and a Consultant in Cardiovascular Diseases and Vice-Chair for Education in the Department of Cardiovascular Diseases at Mayo Clinic, has served on The Marfan Foundation's Professional Advisory Board since 2006 and was named Chair in January 2017. She has been a champion for the Marfan and related disorders community since establishing the Marfan and Thoracic Aortic Clinic at Mayo Clinic, where she served as director until 2012. In addition, she has made significant contributions to research, including the multi-center study funded by the Foundation, Aortic Valve Outcomes in Marfan Patients, for which she has served as head of the imaging core since 2006.
Dr. Connolly is the consummate clinician, as well as a researcher, and patients travel to see her from around the country.
"Dr. Connolly's selfless dedication to patients with Marfan is beyond words. Her vast knowledge, experience, and compassion set her apart," said Bert Medina, a member of the Foundation's Board of Directors who travels from South Florida for annual visits with Dr. Connolly. "She's there with you in the hard times and to celebrate the good times. She brings the medical knowledge and the expertise, and also understands what each and every one of us with Marfan goes through on a daily basis, and that is an impactful combination to have."
A true patient advocate, Dr. Connolly volunteers her time extensively at the Foundation's Annual Conference and was conference host when it was held in Rochester, MN, in 2009 and 2016. According to Dr. Connolly, she learns as much from the patients at these meetings as she does from the other medical experts.
The Marfan Foundation is proud to present Dr. Connolly with this year's Antoine Marfan Award for her outstanding contributions to the understanding and treatment of the cardiovascular manifestations of the Marfan syndrome and her care for people with the disorder.
---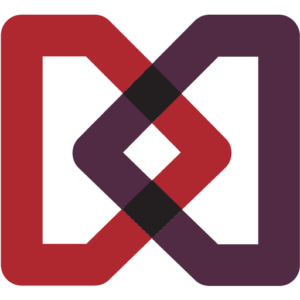 The Marfan Foundation is a nonprofit organization that saves lives and improves the quality of life of individuals with genetic aortic and vascular conditions including Marfan, Loeys-Dietz, and Vascular Ehlers-Danlos syndromes. Our vision is a world in which everyone with genetic aortic and vascular conditions can live their best life.
---