PORT WASHINGTON, NY, June 22, 2014 — The Marfan Foundation lauds the NBA for its thorough screening of players entering the upcoming draft and recognizing the signs of Marfan syndrome, a potentially fatal connective tissue disorder, in Baylor University basketball standout Isaiah Austin. According to ESPN, after abnormalities were picked up in Austin's exam, the player was sent for genetic testing and the diagnosis was confirmed. Austin had been projected be a first-round pick in the upcoming NBA draft.
(photo: collegesportsblog.dallasnews.com)
"People with Marfan syndrome can live a long life if they are diagnosed and treated with medication and, when necessary, surgery. Competitive and contact sports need to be halted to protect the fragile aorta. Otherwise, it is prone to tear and possibly rupture, which would cause sudden death," said Carolyn Levering, president and CEO of The Marfan Foundation. "While it is disappointing for Isaiah that he cannot pursue a career in the NBA, receiving the diagnosis before a fatal episode is truly a gift. With the diagnosis and treatment, he can live a long, productive life."
Flo Hyman, captain of the 1984 U.S. Olympic volleyball team, died of an aortic dissection caused by Marfan syndrome during a tournament in Japan in 1986. She did not know that she had Marfan syndrome and was at risk; the diagnosis was made at autopsy.
Approximately 200,000 people in the U.S. have Marfan syndrome or a related disorder. Medical experts estimate that half are not diagnosed. Without a diagnosis and treatment, they are at risk of a sudden early death.
Many of the signs of Marfan syndrome are easy to see. These include long arms, legs and fingers, tall and thin body type, curved spine, chest sinks in or sticks out, flexible joints, flat feet, crowded teeth, and stretch marks on the skin that are not related to weight gain or loss. Harder to detect signs of Marfan syndrome include heart problems, especially those related to the aorta, the large blood vessel that carries blood away from the heart to the rest of the body. Other signs can include sudden lung collapse and eye problems, including severe nearsightedness, dislocated lens, detached retina, early glaucoma, and early cataracts. Special tests are often needed to detect these features.
For more information on the physical activity guidelines for people with Marfan syndrome, please click here.
---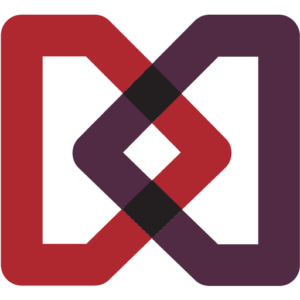 The Marfan Foundation is a nonprofit organization that saves lives and improves the quality of life of individuals with genetic aortic and vascular conditions including Marfan, Loeys-Dietz, and Vascular Ehlers-Danlos syndromes. Our vision is a world in which everyone with genetic aortic and vascular conditions can live their best life.
---