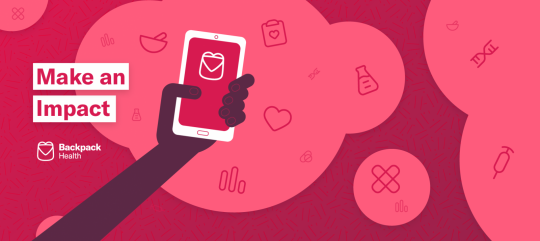 After the first year of the partnership between The Marfan Foundation and Backpack Health, which offers a health data management platform available as a smartphone app and online, the Marfan and related conditions community has realized significant benefits. The platform has enabled people to compile the medical records for themselves and their family members in an easy-to-use app, previously a daunting task when dealing with a complex medical condition. Further, it has provided people in the community peace of mind in their daily lives because they know their health records are always with them, should they face an emergency.
The app, developed by Backpack Health, LLC, offers easy access to a secure personal health records tool that works across all devices and makes health information manageable, shareable, portable and even translatable. The app was designed specifically for people with complex, rare, and chronic conditions who need frequent access to their health records. The app is free, secure, and now available in six languages: English, Spanish, French, German, Italian, and Portuguese.
Dawn Knowles, of California, recently completed a 26-day, three-island Hawaiian adventure. As someone who lives with Marfan syndrome, she knows how important it is to have her medical records when she travels.
Said Dawn, "As we planned our trip, having my history, current medications, and allergies all in one place on Backpack Health gave me so much peace of mind. In the past, even with clearance to travel from my cardiologist and neurologist, there was a level of anxiety with travel just because of the complexity of my health issues. Uploading all of my most recent MRI and MRA reports, as well as other pertinent medical records, assured me that doctors would have access to everything they needed if an emergency occurred."
Value as a Research Tool
Among those who use Backpack Health to compile, track, and share their medical records, more than 1,000 have consented to be included in the first ever Marfan and Related Conditions International Patient Registry. The registry is comprised of de-identified, aggregated data that will enable researchers to perform studies that advance understanding of Marfan syndrome and related conditions. The registry provides a critical step forward in creating best practices and identifying care trends.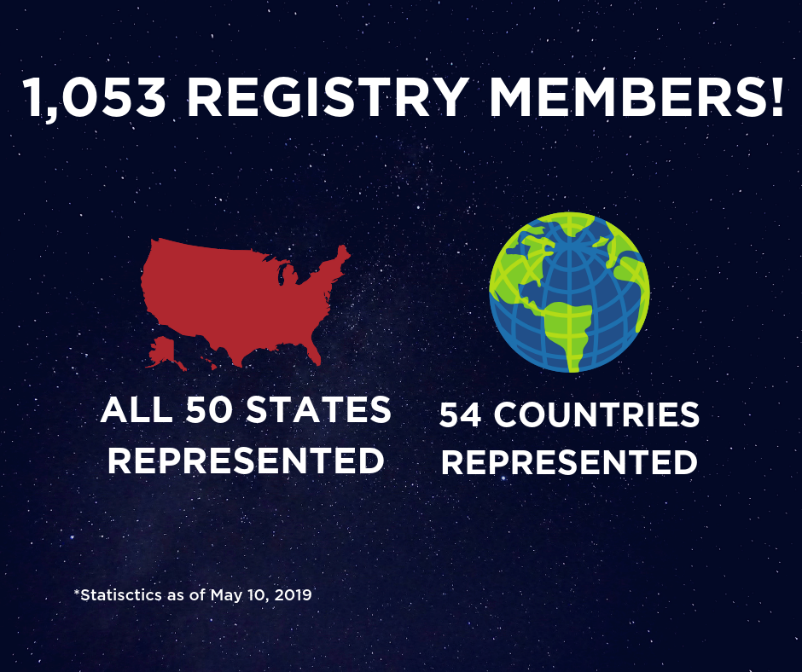 In addition, short surveys can also be conducted through the app to gather focused data on those with Marfan and related conditions. The first survey, deployed earlier this year, has a 33% completion rate to date.
"The registry is a valuable source of data for scientists who are studying various aspects of Marfan syndrome, vascular Ehlers Danlos syndrome, Loeys Dietz syndrome, and related genetic aortic conditions," said Josephine Grima, PhD, chief science officer, The Marfan Foundation. "While critical medical breakthroughs have allowed affected people to live longer with these conditions, many questions remain and, as we learn more, additional questions arise. The answers will help those who are dealing with these conditions now and as they age. By participating in this registry and the surveys, our community can help advance this research."
Data in the registry has been compiled from people with Marfan as well as several of the related conditions, with representation from every age group.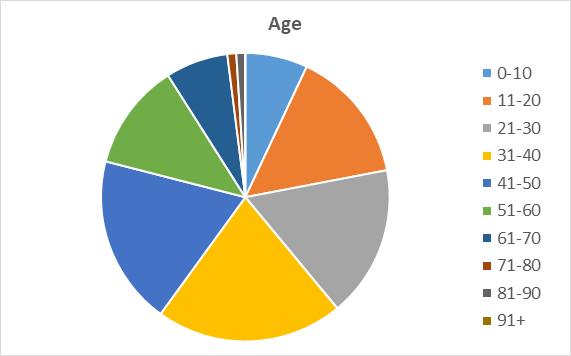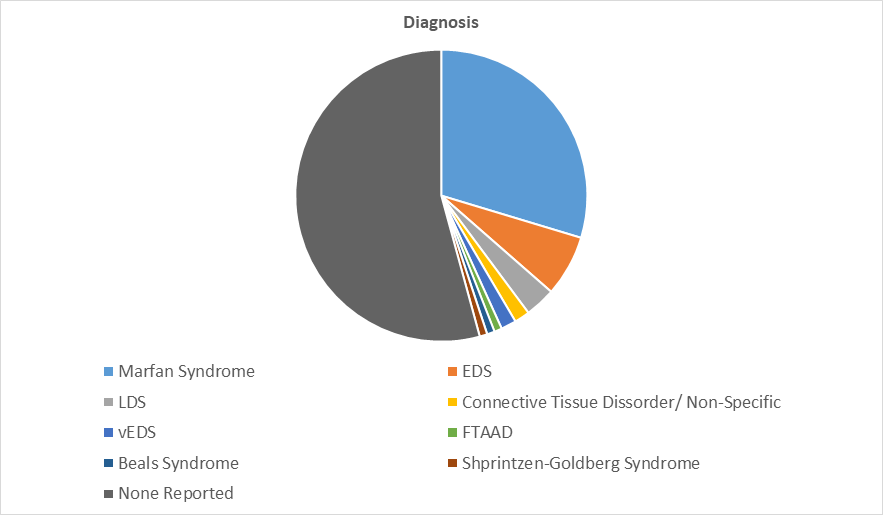 To download Backpack Health and join the registry, visit join.backpackhealth.com/MarfanRelatedDisordersRegistry on a desktop or mobile device. The app can be downloaded to any Apple or Android smartphone.
Additional Benefit to Users
Those in our community who use Backpack Health have another benefit should they need emergency treatment. Backpack Health has partnered with StickyJ Medical ID to improve the way patients carry and share their medical information, providing health professionals and first responders with instant access to life-saving information
By wearing designated StickyJ Medical ID accessories engraved with unique URLs that link to their Backpack Health Emergency Share Card, individuals always have their full health records on hand during an emergency or when being admitted to the hospital – and the information is available in Backpack Health's six supported languages, making travel more accessible for those with complex and chronic conditions.
Further, people with Marfan and related conditions can take advantage of medical jewelry discounts, and StickyJ will donate a percentage of the sales to The Marfan Foundation.
To browse StickyJ Medical ID's selection of Backpack Health eligible medical IDs, visit their convenient online shop and look for the pink Backpack Health eligible indicator. You can also filter by "Backpack Eligible" to view the medical jewelry that can accommodate your Backpack URLWhen you order, use our coupon code, MARFANSJ20, for your 20% discount.
For more information on Backpack Health and The Marfan Foundation, click here.
---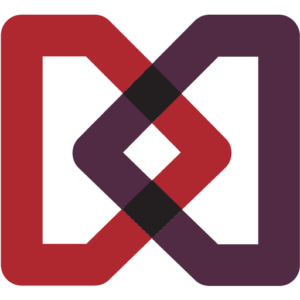 The Marfan Foundation is a nonprofit organization that saves lives and improves the quality of life of individuals with genetic aortic and vascular conditions including Marfan, Loeys-Dietz, and Vascular Ehlers-Danlos syndromes. Our vision is a world in which everyone with genetic aortic and vascular conditions can live their best life.
---