The Marfan Foundation is recognizing an outstanding group of honorees at its 2019 HeartWorks gala in New York City on June 11. The honorees include:
Hero with a Heart Award
Dr. Emile Bacha, Chief of the Division of Cardiac, Thoracic, and Vascular Surgery at New York-Presbyterian/Columbia University Medical Center, and Director of Congenital Heart Surgery at New York-Presbyterian/Morgan Stanley Children's Hospital and Komansky-Weill-Cornell Children's
Karen Murray Inspiration of Excellence Award
Dr. Tirone David, University Professor, University of Toronto, Ontario, and Professor, Surgery, University of Toronto, Ontario
Community Advocates Award
The Kramer Family of Rockville Centre, NY
"We could not be more proud of our outstanding 2019 honorees," said Cory Eaves, Chair of the Foundation's Board of Directors. "From the pioneering work and surgical expertise of Dr. David and Dr. Bacha, to the impact on the community that the Kramer family has made as a result of their exemplary volunteerism, our honorees truly represent the heart of the Foundation. We congratulate them and thank our corporate host, Karen Murray, our dinner chair, Sinclair Li, the gala leadership council, and all of our sponsors for making this extraordinary evening possible."
The HeartWorks gala, the Foundation's signature event, will be held at the Ziegfeld Ballroom in New York City. Since its inception in 2000, HeartWorks has raised more than $14 million for life-saving and life-enhancing programs and services for the 200,000 people in the U.S. living with Marfan syndrome, Vascular Ehlers-Danlos syndrome, Loeys Dietz syndrome, and other genetic aortic conditions.
Jill Martin, ten-time Emmy Award winning television personality will serve as masters of ceremonies while Sons of Serendip, America's Got Talent finalists in Season 9, will provide the entertainment. Special guests include Martha Stewart, Tony Award-winning actress and choreographer Ann Reinking, and actress Bebe Neuwirth.
For information on purchasing tables, individual tickets, and sponsorships, please contact Deborah Goodman at dgoodman@marfan.org or 516-883-8712, ext. 154.
Marfan Syndrome and The Marfan Foundation
Marfan syndrome is a life-threatening genetic condition of the body's connective tissue. It affects the heart and blood vessels, the bones and the eyes. Knowing the signs is the key to early and accurate diagnosis and life-saving treatment.
The Marfan Foundation creates a brighter future for everyone affected by Marfan syndrome, Vascular Ehlers-Danlos syndrome, Loeys Dietz syndrome, and other genetic aortic conditions. It works tirelessly to advance research, serve as a resource for families and healthcare providers, and raise public awareness.
Learn more and get involved at www.marfan.org.
---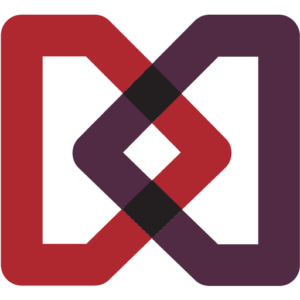 The Marfan Foundation saves lives and improves the quality of life of individuals with genetic aortic and vascular conditions including Marfan, Loeys-Dietz, and Vascular Ehlers-Danlos syndromes.
---