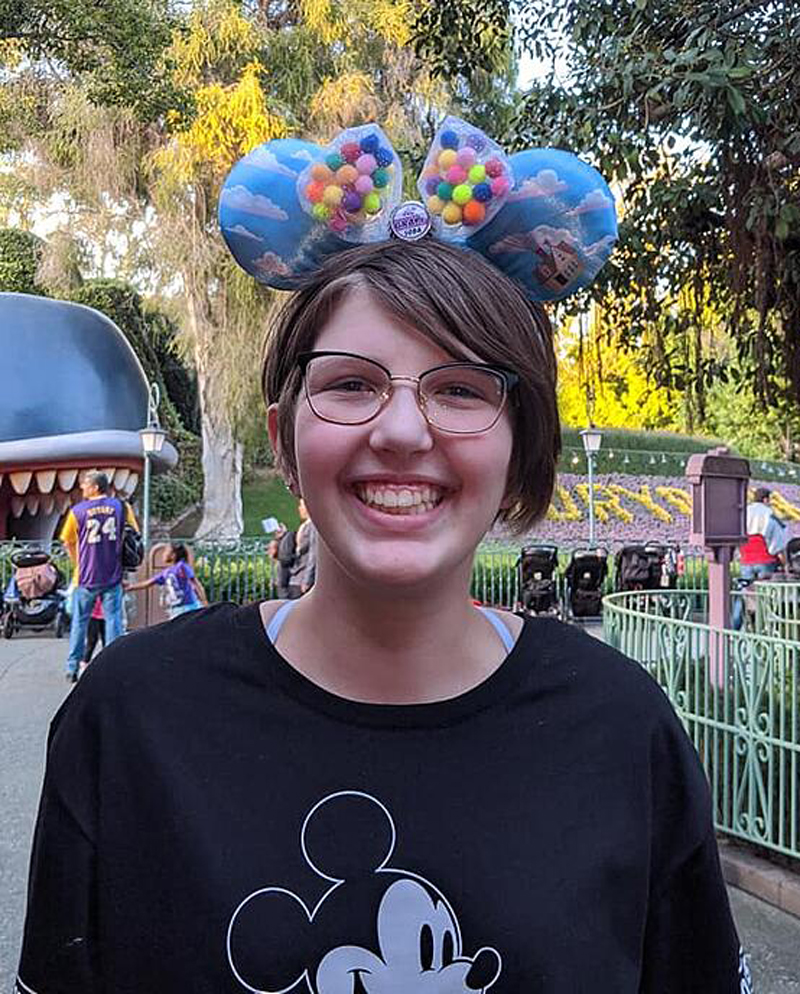 I was born the day before my due date and I was perfectly healthy. I was 9lbs 3oz and almost 22in long, which surprised my parents! My parents say I was the perfect baby. I slept through the night and ate like a champ, though I had issues with acid reflux.
But, as I neared 9-10 months, my mom noticed my chest caving in, and I was nowhere near ready to crawl. My mom talked to my pediatrician about this and the doctor suggested getting me evaluated. From those tests, it was determined I had gross motor delays due to low muscle tone and loose joints.
The day before my first birthday I broke my femur. Then, over the next year, I broke my arm and collar bone. After breaking three bones in a short period of time, my parents were referred to Children's Hospital to see what was going on. That was when it was determined that I had some sort of connective tissue condition, but I did not clearly fit the criteria for a specific one.
My mom did some reading about Marfan syndrome and it scared her to death, but she just knew this is what I had. She says it described me perfectly. We have no family history, so I am a spontaneous mutation. I think that is cool!
It took my doctors about four years to officially diagnose me. My diagnosis was confirmed through genetic testing about the same time I met the clinical criteria for diagnosis. I wear glasses for nearsightedness, take meds daily for my heart, and I am extremely tall and thin. I have mild scoliosis and long fingers and toes. I also tire easily but, all-in-all, I am relatively mildly affected at this point.
Now, as a teenager growing up with Marfan syndrome, l feel lucky that we were able to get me diagnosed at a young age. I grew up knowing that sports were not the best idea. So, while not being able to participate in sports sucked, I was able to get involved in other ways, like helping the coaches during practices and games.
While Marfan syndrome has its down sides, it also has an upside too. One positive thing is that I do get to go to Annual Conference every couple of years and meet some amazing people. Also being able to be part of the Teen Council for The Marfan Foundation is exciting. Participating in the teen talks and game nights is so much fun and allows me to connect with others with Marfan and other related conditions.
As I got older, I realized that I am different. I knew this when I was little, but it never bothered me then. I am not sure why it started bothering me recently, because I don't want to be normal (normal is boring). I guess I just want to be normal in the sense that I can play sports and not have to worry if my aorta is going to rupture or something.
I'm really tall and my feet are really long and narrow. I don't mind being tall and having long legs, but I do wish that my legs weren't as long so then it would be easier to find pants that fit well. Shoes, UGH! I hate shoe shopping. There are tons of cute shoes. But if I find a pair that are my size, they are almost always way too wide. I always get my hopes up wanting them to work even though I know chances are slim.
My doctors determined that all my broken bones were just bad luck, but I am thankful for them as I do not know if we would know what we know today if not for that. While having Marfan syndrome is a big part of my life, I don't want it to define me. There is so much more to me than having Marfan. I hope that by being part of the Teen Council I can help others who might be struggling with their diagnosis and help them find the positives.
---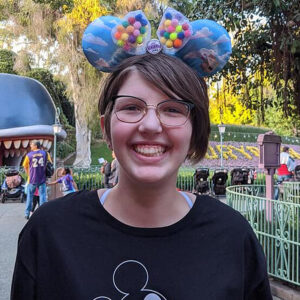 Samantha Molitor was diagnosed with Marfan syndrome when she was six years old. She was the first person in her family to be diagnosed with Marfan syndrome. She enjoys watching Disney movies and painting.
---