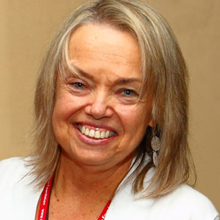 It was exactly 20 years ago that I embarked on the most rewarding journey in my professional life, when Priscilla Ciccariello, Chair Emeritus, asked me to serve as President & CEO of The Marfan Foundation. I am so proud of all we have accomplished together over the past two decades in the areas of research, education, and patient support. We are saving lives and improving the quality of life of thousands of people every year.
The Foundation has never been stronger in its ability to fulfill its mission on behalf of everyone with Marfan syndrome or a related disorder That's why I am announcing — with both pride and deep felt emotions — a planned two-year transition leading to my retirement. The Board and I worked closely to develop a plan to provide a seamless transition that safeguards our past successes, continues current momentum, and ensures an even brighter future for our community. The goal is for the new CEO to be on board by the end of 2014. From the time of his or her appointment through the end of 2015, I will continue my committed involvement by serving as a senior advisor and an ambassador for the Foundation.
It truly is a pleasure and a privilege working with our exceptional community of patients and families, researchers and physicians, and dedicated staff. While my title will change, my commitment never will.
There is still much to accomplish and I am looking forward to working with the Marfan community to keep the momentum going.
Carolyn Levering
President & CEO
The Marfan Foundation
From the Board Chair:
As Carolyn announces her intent to step down as President & CEO of The Marfan Foundation, I want to personally attest to the thoughtful consideration Carolyn has given to this decision over the past year. She and I have had numerous conversations regarding timing, the transition process, and her commitment to ensuring as smooth a transition as is possible.
Carolyn and the Board have agreed that her timing will be flexible so as to allow us to recruit the best possible candidate with the objective to have a new CEO in place by the end of 2014. Beyond the end of this year, Carolyn has agreed to continue to serve as an ambassador for the Foundation through 2015.
When Carolyn joined us 20 years ago, we could never have imagined the magnitude and scope of accomplishments she would enable us to achieve. Her commitment, vision, and passion infused the organization with a single-minded belief that we could achieve victory for our community in countless ways – large and small. Under Carolyn's leadership, The Marfan Foundation has transformed the landscape for those living with Marfan syndrome and its related disorders. If you measure it by the veritable explosion in Marfan and related disorder research, the exponentially higher level of public and professional awareness of these conditions, our growth into a truly national and even international organization, or our greatly expanded community support – Carolyn has built a legacy that is reflected in the strength and vibrancy that is The Marfan Foundation today.
We are fortunate to have a Board of Directors drawn from the Marfan and related disorders community that brings a level of concern, commitment, and professionalism to their role as board members. We are all acutely aware of the priceless legacy that has been passed from our founder Pricilla Ciccariello and through Carolyn and entrusted to us.
On a personal note, as a member of The Marfan Foundation for the past 29 years, I fully understand the importance of the task that is before us. I assure you that I am highly focused on working with Carolyn and the Board to find the best CEO to follow in Carolyn and Priscilla's footsteps.
Raymond J Chevallier
Chair, Board of Directors
The Marfan Foundation
---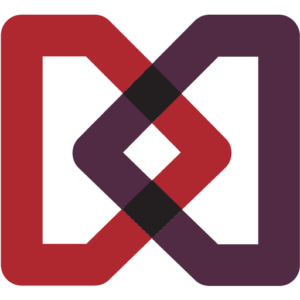 The Marfan Foundation is a nonprofit organization that saves lives and improves the quality of life of individuals with genetic aortic and vascular conditions including Marfan, Loeys-Dietz, and Vascular Ehlers-Danlos syndromes. Our vision is a world in which everyone with genetic aortic and vascular conditions can live their best life.
---