Global Genes honors the pioneering achievements of individuals and
corporations in the rare disease community
PORT WASHINGTON, NY, July 10, 2014 — The Marfan Foundation has received the RARE Champion of Hope – Collaborations in Advocacy Award from Global Genes, it was announced today. The award will be presented on September 13, 2014, at the Hyatt Regency Resort and Spa in Huntington Beach, CA, at the third annual Tribute to Champions of Hope Gala, hosted by Global Genes™. This annual sold-out event brings together rare disease stakeholders including patients, advocates, biotech and pharmaceutical executives, rare disease researchers, celebrities, and philanthropists.
The Marfan Foundation is being honored as a best-in-class example of collaboration in advocacy. The Marfan Foundation, in conjunction with Univision, Mayo Clinic, and the Larson Family, set out to expand its reach and spread its message to the Spanish-speaking community. Through this partnership, the Foundation created an entire pilot program that included extensive national and local broadcast, print, and online media coverage, materials for the Spanish-speaking community, and a Spanish-language track at the Foundation's Annual Family Conference in Los Angeles in August 2013. This collaboration brought together an advocacy organization, a large media company, a leading medical institution, and a family to reach an under-served segment of their patient population in a much more interactive way.
"Reaching under-served populations is a priority for us and we are gratified to our partners who collaborated with us to launch our pilot program in 2013," said Carolyn Levering, President and CEO, The Marfan Foundation. "Our Spanish-language pilot program was only the beginning. This year, we have five times as many Spanish-speaking people as last year attending our annual family conference."
"We are delighted to honor Carolyn Levering and The Marfan Foundation with the Collaborations in Advocacy Award at our upcoming Tribute to Champions of Hope Gala in September," said Andrea Epstein, Executive Director for Global Genes. "The partnership that Marfan has established with Univision, the Mayo Clinic, and the Larson Family, bringing exceptional educational programs and resources to the Spanish-speaking community, reflects the spirit and true meaning of collaboration. Further, it demonstrates the powerful impact that can result when leaders from advocacy, industry, philanthropy, media, and medicine are brought together to impact the RARE community on a global scale."
The Tribute to Champions of Hope Gala celebrates the pioneering achievements of individuals and corporations in the rare and genetic disease community who are leading the fight against rare disease. This event continues to raise awareness for the more than 7,000 different types of rare diseases that affect roughly 30 million Americans and approximately 350 million people worldwide. Proceeds from the evening will benefit Global Genes' educational programs, as well as the innovative Undiagnosed Patient Program, which aims to support the start of the rare disease journey for undiagnosed patients through direct funding for complex diagnostics, including genome sequencing.
Global Genes is a leading rare disease patient advocacy organization. The group's mission is to eliminate the challenges of rare disease, by providing patients with educational tools, building awareness, providing critical connections to people and resources, and through investment in technologies that will positively impact affected patients and families. Recognized worldwide by the Blue Denim Genes Ribbon™, Global Genes unites experts, advocates and patients of all ages to stand together in hope for treatments and cures for the estimated 7,000 rare and genetic diseases that impact approximately 30 million Americans and over 350 million people worldwide.
---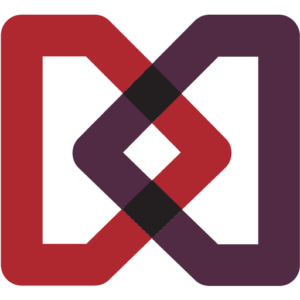 The Marfan Foundation saves lives and improves the quality of life of individuals with genetic aortic and vascular conditions including Marfan, Loeys-Dietz, and Vascular Ehlers-Danlos syndromes.
---