The Marfan Foundation announced today the launch of Marfan DX, a mobile phone application to aid healthcare professionals in the diagnosis of Marfan syndrome and related disorders. These conditions are comprised of various features in multiple body systems that, together, can add up to a diagnosis that has potentially fatal complications.
Marfan DX is based on the 2010 Revised Ghent Nosology for Marfan Syndrome, published in the Journal of Medical Genetics in 2010. It features:
Seven easy-to-follow formulae to determine if the cardinal features and lesser features, combined with family history and genetic testing, "add up" to a diagnosis of Marfan syndrome. Expandable text makes the formulae easy to follow.
Interactive Systemic Score Calculator used to consider the lesser characteristics of Marfan syndrome throughout the body that can be key in making the diagnosis. This too has expandable text and graphics, as well as a function for emailing results for the patient file.
Interactive Z-score calculator used to determine the size of the aorta compared to body surface area. This can also be emailed for the patient file.
Key points about the role of genetic testing and family history.
Important information on differential diagnosis and related disorders.
Helpful links and resources.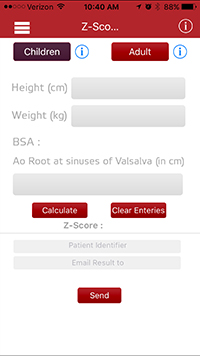 "Marfan DX is an important diagnostic tool for healthcare providers, especially those who do not encounter many patients with Marfan syndrome or related connective tissue disorders," said Mary J. Roman, Professor of Medicine, Weill Cornell Medicine. "The application is very easy to access and depicts the characteristic features involved in calculating a systemic score to help in diagnosis. In addition, the Z score calculator allows accurate interpretation of aortic root diameters to determine whether aortic enlargement is present. We hope this application will facilitate early diagnosis of Marfan syndrome and related disorders since early detection is one of the most important ways to avoid life-threatening complications in these patients."
Diagnosis of Marfan syndrome requires a coordinated effort by various specialists. Marfan DX is not meant to replace careful and comprehensive consultation among physicians and their patients, but to facilitate accurate consideration of the important elements of a correct diagnosis.
Marfan DX is designed for all healthcare professionals involved in the diagnosis of Marfan syndrome, including general practitioners and specialists such as pediatricians, cardiologists, orthopedists, ophthalmologists, and geneticists.
Marfan DX was designed by Adam Bitterman, DO, Jeffrey Midgley, PA-C, and their company, JAMB Innovations as part of their ongoing philanthropic efforts.
---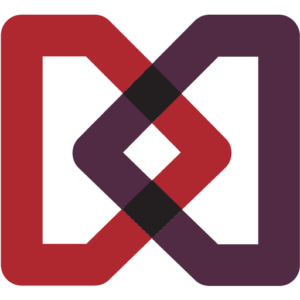 The Marfan Foundation is a nonprofit organization that saves lives and improves the quality of life of individuals with genetic aortic and vascular conditions including Marfan, Loeys-Dietz, and Vascular Ehlers-Danlos syndromes. Our vision is a world in which everyone with genetic aortic and vascular conditions can live their best life.
---