The Marfan Foundation is honoring the Weill Cornell Medicine Cardiac Team – Drs. Richard Devereux, Leonard Girardi, and Mary Roman – with a Hero with a Heart Award at its Heartworks gala on April 14. In addition, the Foundation is posthumously honoring Jonathan Larson, the award-winning playwright of RENT. Larson died of an aortic dissection — believed to have been caused by Marfan syndrome – exactly 20 years ago, before RENT opened on Broadway.
The gala benefits The Marfan Foundation, which provides education, patient support, and research to create a brighter future for people living with Marfan syndrome and related disorders. Karen Murray, the Chair of the Foundation's Board of Directors and President, VF Sportswear, is the corporate host of Heartworks. Michael R. Bloomberg is the honorary chair.
The Division of Cardiology and Department of Cardiothoracic Surgery at Weill Cornell Medicine are major referral centers for patients and families with Marfan syndrome and related disorders. Dr. Devereux is Director of the Adult Echocardiography Laboratory at the Weill Cornell Center; Dr. Girardi is a Professor and Chairman of Cardiothoracic Surgery in the Department of Cardiothoracic Surgery; and Dr. Roman is a Professor of Medicine in the Division of Cardiology. These experts have evaluated and treated hundreds of patients with Marfan syndrome, familial aortic aneurysm, mitral valve prolapse, and related conditions. In addition, they have conducted extensive clinical research that has provided many insights into the features of these disorders and their treatment.
"We are thrilled to honor Drs. Devereux, Girardi, and Roman at this year's gala. Their commitment to patient care and research on Marfan syndrome has truly been life-saving for people in our region and beyond with Marfan syndrome, including my son," said Murray.
Jonathan Larson, whose mega-hit musical RENT ran on Broadway for an amazing 12 years, displayed many of the outward signs of Marfan syndrome, but had never been diagnosed. In the 20 years since his death, the Larson family has worked closely with The Marfan Foundation on a multi-pronged campaign to raise awareness of the signs of aortic dissection and how it is diagnosed and treated in the hospital emergency department. These efforts included creation of continuing medical education videos for the healthcare community, public awareness campaigns, and distribution of appropriate literature at performances of the show by members of the RENT cast.
"The world lost a great talent in Jonathan Larson when doctors failed to recognize and treat his aortic dissection," said Murray. "However, his legacy lives on in all the great work supported by his family and the many people with Marfan syndrome and related disorders who learned about the condition because of RENT and whose lives were saved as a result."
Heartworks has raised more than $11 million for the Foundation to date. The proceeds from the event are earmarked for the Foundation's programs and services in the areas of education, patient support, and research.
Heartworks is being held at Cipriani 42nd Street, 110 East 42nd Street. A cocktail reception and silent auction starts at 6 pm, followed by dinner and the awards ceremony.
The Foundation is grateful to its sponsors for their support of this event. They include the American Heart Association, VF Sportswear, and the Sholton & Witte families.
For information on purchasing tables, individual tickets, and sponsorships, please visit The Marfan Foundation's website or contact Diane Serenita at dserenita@marfan.org or 516-883-8712, ext. 137.
---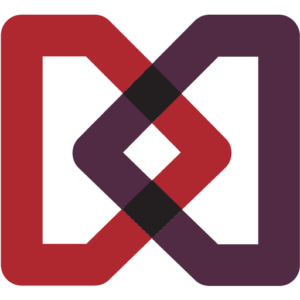 The Marfan Foundation is a nonprofit organization that saves lives and improves the quality of life of individuals with genetic aortic and vascular conditions including Marfan, Loeys-Dietz, and Vascular Ehlers-Danlos syndromes. Our vision is a world in which everyone with genetic aortic and vascular conditions can live their best life.
---