The Marfan Foundation will hold its 32nd Annual Conference in Rochester, MN, on August 4-7. The conference, organized in collaboration with Mayo Clinic, will bring more than 600 people with Marfan syndrome and related disorders to the Med City. Attendees will have an opportunity to meet leading Marfan syndrome researchers and physicians as well as hear about new medical and genetic research firsthand. They will also learn strategies for improving their quality of life and have numerous opportunities to network with other people who are also living with Marfan and related disorders.
"We are thrilled to bring our annual conference to Rochester again," said Michael Weamer, President & CEO, The Marfan Foundation. "People with Marfan and related disorders who come to the annual conference feel more empowered to advocate for themselves with their doctors back home after learning from the leading medical experts on these conditions, meeting them in small-group workshops, and having meaningful one-on-one conversations with them."
"The value of the annual conference goes way beyond the medical information," said Heather Bergstrom, president of the Foundation's Minnesota Chapter whose husband, Eric, and children Aidan, 11, and Alia, 9, have Marfan syndrome. "In addition, it provides attendees with a comprehensive support network that includes not only doctors, but also hundreds of people just like them who are dealing with the same medical challenges."
Among the conference attendees will be Andy Erikson, one of the finalists in NBC-TV's Last Comic Standing (2015). Erikson, who has Marfan syndrome, has been an inspiration to the Marfan community since she began blogging about her condition and included it in her comedy routine while on the Last Comic Standing tour last year. The comedian, who is originally from Minnesota, will be working closely with the teen group at the conference and will also perform.
Conference has Diverse Offerings
The conference begins with the evaluation days on August 4-5, when people who have a diagnosis or suspect that they have Marfan syndrome or a related connective tissue disorder can be evaluated by medical experts from all over the country (by appointment only).
General conference sessions are on August 6, with medical presentations and a panel discussion led by researchers and physicians who have special expertise in Marfan syndrome and related disorders. They will address a range of medical topics, including cardiac surgery, orthopedics, and genetic testing, as well as a new presentation on "resiliency training," which addresses how to improve quality of life when living with a chronic disease.
After the general session, conference attendees can attend small-group workshops about specific medical concerns that are led by physicians and other medical professionals. This year, the conference offers a number of new workshops on topics that include gastrointestinal issues, physical therapy, relaxation for pain and stress, and mindfulness for depression and anxiety. On Sunday, August 7, there will be a Spanish-language support group, as well as workshops for teens, unaffected spouses, fathers, mothers, young adults, and more.
The teen program and children's program are bigger this year than ever before. Fun, age-appropriate activities are planned for each group; however, the true value of the conference for the Foundation's young members is related to their self-esteem, peer support, and opportunity to make friends with others who are also affected by Marfan and related disorders.
Creating Connections
This year, the Foundation will hold its first-ever Conference Walk for Victory. The event, which will precede the welcome reception on Friday, August 5, gives people from the Marfan and related disorders community from all over the U.S. an opportunity to create connections as soon as they arrive. It is an extension of the Foundation's Walk for Victory program, which is held in cities across the country throughout the year to heighten awareness of Marfan and related disorders and raise funds for the Foundation's life-saving programs and services.
Isaiah Austin, the Foundation's National Walk Ambassador, will be on-hand to lead the Walk for Victory. Isaiah is the former Baylor University basketball star who was diagnosed with Marfan syndrome just days before the 2014 NBA draft. Although he was unable to pursue a career in professional basketball, NBA Commissioner Adam Silver made him a ceremonial draft pick that year. Since then, Isaiah has served as a role model for children and teens with Marfan syndrome and related disorders and has helped increase awareness among the public and medical community immensely.
Complete conference details are available at Marfan.org/Conference.
The Marfan Foundation is grateful for the generous support of the Aetna Foundation, our presenting sponsor.
About the Aetna Foundation
The Aetna Foundation is the independent charitable and philanthropic arm of Aetna (NYSE: AET). Since 1980, Aetna and the Aetna Foundation have contributed nearly $500 million in grants and sponsorships. As a national health foundation, we promote wellness, health, and access to high-quality health care for everyone. This work is enhanced by the time and commitment of Aetna employees, who have volunteered over 4.2 million hours since 2003. For more information, visit www.aetnafoundation.org.
---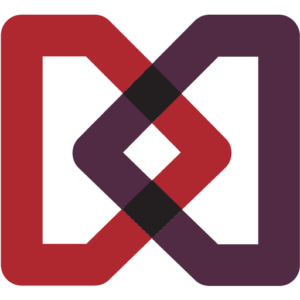 The Marfan Foundation is a nonprofit organization that saves lives and improves the quality of life of individuals with genetic aortic and vascular conditions including Marfan, Loeys-Dietz, and Vascular Ehlers-Danlos syndromes. Our vision is a world in which everyone with genetic aortic and vascular conditions can live their best life.
---