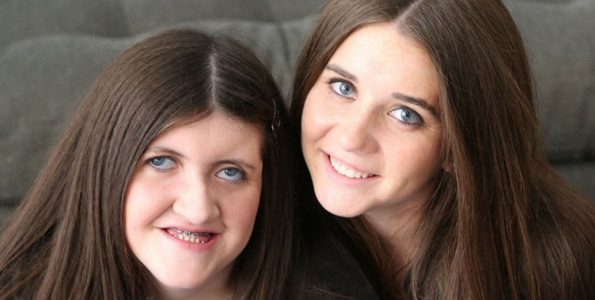 The Marfan Foundation is proud to announce the official launch of the Sydney Lerman Pediatric Hospitality Program, which was created by Carly and Sydney Lerman, of Westchester, NY. Through the Sydney Lerman Pediatric Hospitality Program, Carly, Sydney, and other volunteers will provide children with Marfan and related disorders who are hospitalized – and their families – with a customized care package filled with goodies such as coloring books and board games, as well as local restaurant gift cards and other basic essentials, to help them stay positive while they are in the hospital.
Sydney and Carly created this program because of their own experience. Sydney, 14, was diagnosed with Marfan when she was a baby and has endured many long hospital stays, including three months for a heart transplant and several others for back surgeries. Sydney's mom, Barbara, remembers clearly how the support from their family, friends, and community got them through these challenging times.
The family was grateful for the incredible generosity of their community, but Sydney and Carly realized right away that not everyone is as fortunate as they are. They created the Sydney Lerman Pediatric Hospitality Program to let families who have a child in the hospital know they are not alone and that, even if they don't have a support network, the Marfan family is there for them.
Parents who have a child who will be hospitalized soon are asked to complete this questionnaire with the child. Once the questionnaire is completed, a customized basket will be sent.
Donations to the program are encouraged so that the Sydney Lerman Pediatric Hospitality Program can help children and their families around the country. Any contribution, large or small, is greatly appreciated. Donations can be made here.
The Marfan Foundation could not be more proud of Sydney and Carly, and are grateful for all they are doing for others in the Marfan and related disorders community.
---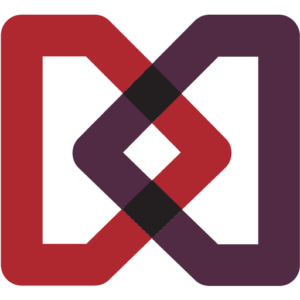 The Marfan Foundation is a nonprofit organization that saves lives and improves the quality of life of individuals with genetic aortic and vascular conditions including Marfan, Loeys-Dietz, and Vascular Ehlers-Danlos syndromes. Our vision is a world in which everyone with genetic aortic and vascular conditions can live their best life.
---