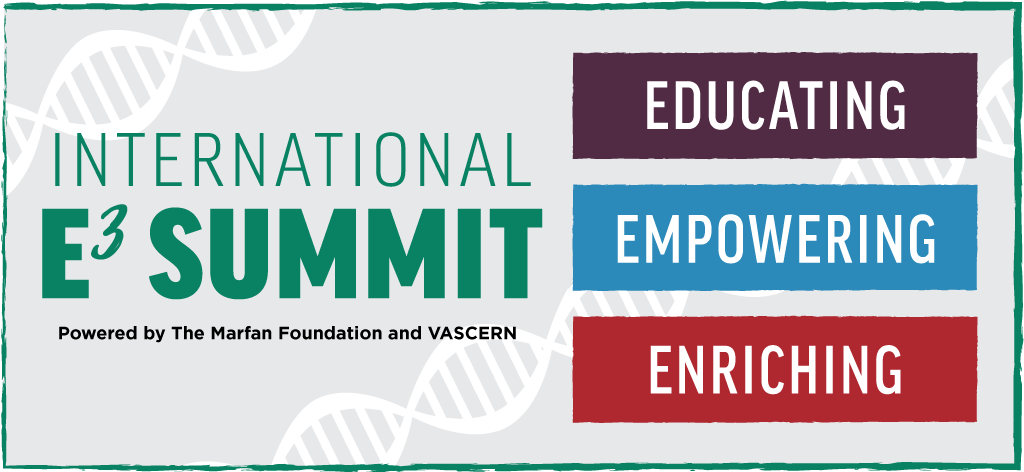 The Marfan Foundation and VASCERN, the European Reference Network, are pleased to announce that registration is now open for the first-ever E3 International Summit: Educating, Empowering, and Enriching Our Community. The online event will provide unique access to presentations and live question and answer sessions on Marfan, Loeys-Dietz, VEDS (vascular Ehlers-Danlos), Stickler syndrome, and related conditions. Summit registration is free, but is required to participate in sessions.
VASCERN, which gathers the best expertise in Europe to provide accessible cross-border healthcare to people with vascular diseases, will add a complement of medical speakers in several languages and make the Summit more accessible to the European Marfan and related conditions community.
Over the course of three weeks – from August 25 through September 12 – the E3 Summit features nearly 70 presentations in six languages: English, Spanish, Italian, French, German, and Dutch. Presentations will include live and pre-recorded talks, along with live question and answer periods with the experts. Presentations commence at 12 noon Eastern Time and 7:30 pm Eastern Time to accommodate people in most parts of the world.
"Our community tells us that one of the greatest services we provide is access to medical experts on Marfan, Loeys-Dietz, VEDS, and other related conditions," said Cory Eaves, Chair of the Foundation's Board of Directors. "The E3 Summit offers unprecedented access to these experts without the obstacles that may prevent people from attending in-person meetings. They can participate in the Summit and interact with the experts from the comfort of their own home."
E3 Summit highlights include:
Medical experts from nine different countries: US, Canada, Spain, Belgium, Italy, Germany, England, France, and The Netherlands
Presentations on the ABCs of Marfan in six different languages
Research talks that address recent breakthroughs and hope for the future
Several specialized talks on each of the following conditions: Marfan, VEDS, Loeys-Dietz, Stickler Syndrome, and Heritable Thoracic Aortic Conditions
A focus on treating and coping with pain, with presentations on pain management, building resiliency, physical therapy, and medical marijuana
Presentations that address children's medical issues related to Marfan, VEDS, and Loeys-Dietz, as well as how to deal with your child's school, anti-bullying techniques, and preparing your child for surgery
Presentations on pregnancy, foot and ankle pain, eye issues, dental concerns, lung issues, and more
Talks on topics that can enhance quality of life, such as the healing power of laughter, art therapy, and mental fortitude
Opportunities to connect with other people in the worldwide community through the Summit app
Participation in the Summit requires a desktop or laptop computer, tablet, or smartphone as all presentations will be online.
To register, please click here.
Thank you to E3 International Summit sponsors (to date): American Communication Construction, Ascension Saint Thomas, Brigham & Women's Hospital, Cleveland Clinic, Duke Heart, Emory Healthcare, Sibley Heart Center Cardiology-Children's Healthcare of Atlanta, and the University of Michigan Cardiovascular Center. 
The Foundation is also grateful to the following for their partnership in the Summit: Annabelle's Challenge, GenTAC Alliance, Loeys-Dietz Syndrome Foundation, and the VEDS Movement.
---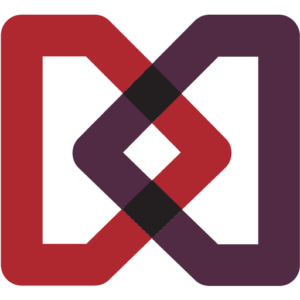 The Marfan Foundation is a nonprofit organization that saves lives and improves the quality of life of individuals with genetic aortic and vascular conditions including Marfan, Loeys-Dietz, and Vascular Ehlers-Danlos syndromes. Our vision is a world in which everyone with genetic aortic and vascular conditions can live their best life.
---