The On-Air-Advocate, which provides education, support and empowerment for everyone with different abilities, mental and medical illness, and their caregivers, will feature a series on Marfan syndrome in February in conjunction with Marfan Awareness Month. It will be available to view and listen to online and via podcast.
The On-Air-Advocate is hosted by Tammy Flynn who, for over two decades, navigated for her own son with special needs and now advocates on her podcast for those with different abilities. This year, she is committed to raising awareness for conditions that are less known, like Marfan syndrome.
The Marfan series consists of four separate episodes, each highlighting a different member of the Marfan community.
February 5, 6:30 am ET: Get to Know Marfan
Featured speaker: Dr. Adam Bitterman, of New York, Assistant Professor of Orthopaedic Surgery at the Donald and Barbara Zucker School of Medicine at Hofstra/Northwell and a member of The Marfan Foundation's Professional Advisory Board
February 10, 9 am ET: Creating Community: The Value of Connections in the Marfan Community
Featured speaker: Maya Brown-Zimmerman, of Ohio, Patient Advisor to The Marfan Foundation Professional Advisory Board and former member of the Board of Directors
February 17, 2 pm ET: Family Impact of Marfan Syndrome: A Parent's Perspective
Featured speaker: Allison Pullins, of California, member of The Marfan Foundation's Strategic Development Committee and active legislative ambassador for the Foundation.
February 27, 1:15 pm ET: Teen Perspective of Marfan Syndrome
Featured speaker: Grace Meyers, of Michigan, member of The Marfan Foundation Teen Council.
"The On-Air Advocate directly supports, empowers, and educates all those with different abilities, mental and medical illnesses and their caregivers," said Tammy. "I'm looking forward to providing a platform for Marfan awareness in February to both raise awareness and empower families."
How to Watch and Listen
There are several options to watch and listen to the interviews.
You can watch the live broadcast on the On Air Advocate Facebook page – and watch the recording there after the original broadcast date.
On the day after the original broadcast, you can watch and listen via the On Air Advocate website and YouTube Channel.
The podcast will be available on your favorite podcast host (such as Spotify, Apple Podcast, Google Podcasts, etc.) on the day following the interview.
For more information about the On-Air-Advocate, please visit onairadvocate.com. For ways that you can help spread awareness of Marfan syndrome during Marfan Awareness Month, please visit our website.
---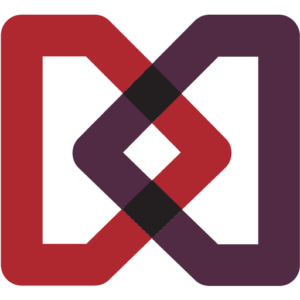 The Marfan Foundation is a nonprofit organization that saves lives and improves the quality of life of individuals with genetic aortic and vascular conditions including Marfan, Loeys-Dietz, and Vascular Ehlers-Danlos syndromes. Our vision is a world in which everyone with genetic aortic and vascular conditions can live their best life.
---