Education and awareness is always important to The Marfan Foundation. Marfan Awareness Month is when we take it to the next level. Here's what's planned for February 2021.
Preview Marfan Awareness Month. Watch Foundation President & CEO Michael Weamer preview our awareness month and talk about why awareness is so important in a live Facebook interview with Rick Guidotti, founder of Positive Exposure, on January 28, at 12 noon Eastern. Several members of our community will also be part of this live online event. Tune in to Positive Exposure's Facebook page to check it out.
Watch/Listen to On-Air-Advocate. This podcast, which can also be viewed on Facebook and YouTube, will highlight Marfan throughout the month, with weekly interviews with members of our community talking about awareness, the value of community, a parent's perspective, and a teen's perspective. Read more here.
Learn about Aortic/Cardiac Surgery. Throughout February, our webinar series focuses on the life-saving cardiac/aortic surgery that so many people in our community need at some point on their medical journey. Weekly webinars are scheduled throughout the month so you can learn about mitral valve surgery, aortic root surgery, aortic arch surgery, and thoracoabdominal surgery from leading surgeons: Dr. Eric Roselli, Cleveland Clinic; Dr. Anthony Caffarelli, Hoag Hospital; Dr. Joseph Coselli, Baylor-St. Luke's Hospital; and Drs. Duke Cameron and Thor Sundt, Massachusetts General Hospital. Details, including registration information, are here.
Hear from Our Community. The Marfan Blog will feature weekly posts from members of the Marfan community. Their stories underscore the value of awareness: diagnosis and treatment saves lives. Sign up here to receive alerts about new blog posts.
Spread the Word on Social Media. The Marfan Foundation social media platforms provide year-long awareness of Marfan, as well as of the related conditions. For February, we have specially themed graphics and we invite our community to share them too. Be sure to use our hashtag, #marfanawareness. Download the graphics and check out the sample messages on our website. Follow the Foundation on Facebook, Instagram, and Twitter and watch for other fun, high impact posts to share through the month!
Educate Congress. Check out our new legislative action center, which features an easy way for you to share your story with your legislators and support the Foundation's legislative requests. Through our new platform, customized letters will be emailed to the appropriate representatives and senators, simply by submitting your story and your zip code.
Proclaim Marfan Awareness Month in Every State. The Foundation's legislative action team and many other volunteers from our community have been reaching out to the governor of each state to secure a state proclamation for Marfan Awareness Month. Proclamations that we receive will be featured on our social media throughout February. We encourage everyone in our community to share the proclamation from your state as you see us post it, and tag your legislators.
Show Your Marfan Pride. New Marfan Foundation swag has been added to our online store in time for Marfan Awareness Month. Check out our fresh t-shirt designs and get a Marfan mask too, while you are there! Order here.
Support Marfan Awareness. February 24 is Marfan Awareness Day of Giving. Your support helps the Foundation continue its education and awareness programs throughout the year. You can get a head start and support now!
Awareness saves lives! We hope you will participate in Marfan Awareness Month in as many ways as you can.
---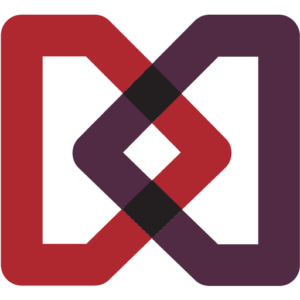 The Marfan Foundation is a nonprofit organization that saves lives and improves the quality of life of individuals with genetic aortic and vascular conditions including Marfan, Loeys-Dietz, and Vascular Ehlers-Danlos syndromes. Our vision is a world in which everyone with genetic aortic and vascular conditions can live their best life.
---