"Where there is unity there is always victory." –Publilius Syrus
Our nationwide Walk for Victory program is achieving just that…victory.
Roughly 200,000 people in the United States are living with Marfan syndrome or a related connective tissue disorder. Since 1981, The Marfan Foundation has observed, and been a part of countless victories in the Marfan syndrome and related disorders community. Whether it is advancements in research that improve treatments for patients, or new therapies that enhance quality of life for this community, they are all victories. Our Walk for Victory program provides a platform for collaboration and for community to join in the fight for victory.
In all of these accomplishments, there is a constant that we see time and time again that pave the way and bring them to fruition – teamwork. Here are six easy tips you can use today to get your community, friends, and family involved in helping you fundraise for your upcoming event.
#1: Have a plan
Set a fundraising goal for yourself and how you will get there. Make a list of who to ask: your healthcare professionals, co-workers, friends, family, those places where you do business, both personal and professional.
#2: Donate
Make your own donation and lead by example. This will show your commitment to the cause and get your campaign rolling!
#3: Tell your story
The cause is important to you – share why. Instead of giving people facts and figures about the cause, share your personal story about why this is important to you. People will help you because they know you, and want to support your efforts. Personalize your fundraising website with your story and picture.
#4: Ask
Make a phone call, send and email, or drop off a letter. Your family and friends are going to be the first to support you in your fundraising efforts, but if you don't ask, they won't know to help. Include your personal fundraising goal and include a call-to-action that directs them to your personal fundraising page.
#5 Get social
Social media is one of the most powerful ways to connect and stay in touch with people. Utilize your social channels to reach family and friends to help you reach your goal. Don't forget to link back to your fundraising page.
#6 Make it easy
Make sure to include your personal fundraising page in everything you communicate. If mailing to someone, include a return envelope for them to send their donation to you or the Foundation.
#7 Hold an event
Another successful strategy is to host a social gathering and charge admission. When you combine fun and fundraising, people are happy to give! Or hold a bake sale at your place of business and let people know money is going to your favorite cause. Other ideas are ice cream socials, pizza parties, clay shoots, miniature golf tournaments, or whatever your and your friends do for fun!
---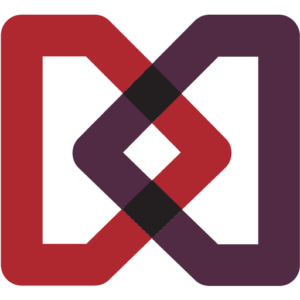 The Marfan Foundation is a nonprofit organization that saves lives and improves the quality of life of individuals with genetic aortic and vascular conditions including Marfan, Loeys-Dietz, and Vascular Ehlers-Danlos syndromes. Our vision is a world in which everyone with genetic aortic and vascular conditions can live their best life.
---