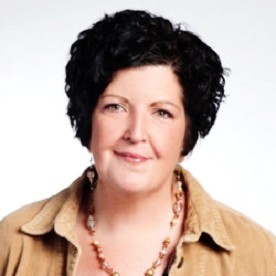 A Marfan journey from aortic dissection to empowerment
Stephanie Mahnken of Dillonvale, OH is the type of person who likes to stay ahead of health woes. She'd spent a lifetime thinking the seemingly random set of health problems she'd experienced – trouble with her teeth, being flat-footed, having scoliosis, just not feeling right – were simply "a bad hand" she'd been dealt.
That was until Mahnken had a life-threatening aortic dissection — a tear or rupturing of the aorta, the body's main blood vessel – and learned in her 40s that an underlying condition had caused the many health issues she'd dealt with across her life.
"I didn't realize, not once, that there was a root problem: Marfan syndrome," said Mahnken.

That's why Mahnken, a patient at University of Pittsburgh Medical Center (UPMC), believes that helping as many people as possible know the signs of Marfan syndrome – the core mission of The Marfan Foundation – is critical to saving lives.
Mahnken encourages anyone touched by a genetic aortic or vascular connective tissue condition to attend a symposium on October 28: Living Better with Marfan, LDS, and VEDS. The event, co-hosted by UPMC and the Foundation, will take place at UPMC's Herberman Conference Center from 8 a.m. to 1 p.m. and includes multiple educational talks with subject-area experts, a Creating Connections Luncheon, and a family-friendly social event starting at 1 p.m. at Shorty's Pins and Pints. Registration is $25.


Mahnken says that connecting with the Foundation was life-changing. "I was laying in the hospital ready to give up, until I found the Foundation. All of a sudden, there were people who could understand," said Mahnken.
Likewise, Mahnken has been gratified by the support of her UPMC team of caregivers. "I love them. They're my angels. I wouldn't be here if it wasn't for them. I am never rushed at UPMC. They don't judge. I don't feel like a number. They really care and it shows from the moment you park your car with the valet. It's unlike any other place I have ever been," said Mahnken.
Dr. Arvin Hoskoppal, one of the doctors leading Mahnken's care, says that Mahnken's experience at UPMC aligns with his goals as a treating physician.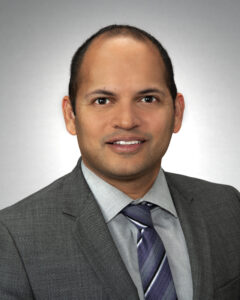 "Personally, my goal is to provide the best care to every patient who walks into my clinic. This requires a team effort and partnering with organizations like the Foundation is key," said Dr. Hoskoppal.
Mahnken, who unwittingly risked her life when she "sat in my bed for three hours during my dissection trying to convince myself that I had heartburn" says the upcoming symposium and similar events are essential to saving lives and improving quality of life. She also believes that educating both laypeople and providers, who may be less familiar with rare conditions, to know the signs of Marfan syndrome is essential.
"Events like our upcoming symposium not only help to push the field forward with clinical and therapeutic advancements, but also help to raise awareness in the community," said Dr. Hoskoppal.
Mahnken agrees. "Awareness is what's going to enable us to get in front of this," said Mahnken who has had several surgeries in order to stay alive and well. She is now monitored with two annual scans to manage her condition. She'll be having a full aortic replacement at UPMC in the weeks following the symposium.

"Finally, after a lifetime, I get an opportunity to be proactive instead of reactive," said Mahnken.
Mahnken also believes the symposium offers a unique opportunity for people like her to find a caring community of people who understand and "alleviate the feeling of being alone."

"Nobody chooses to have a disease. It's something you have to figure out," said Mahnken.
Dr. Hoskoppal added, "Hosting patient and family-centered symposia help with education and also provide a platform for families to interact directly with clinicians in a relaxed environment."
Thanks to the work of the Foundation which funds research, education, and patient support — and healthcare providers like her team at UPMC — Mahnken is optimistic about her own future and that of young people being diagnosed with Marfan and related conditions earlier than in the past.
"I love life. This is a disease that can be monitored. Nobody should be 45 and find out for the first time that they have this. Knowledge truly is power when it comes to Marfan syndrome," said Mahnken.
---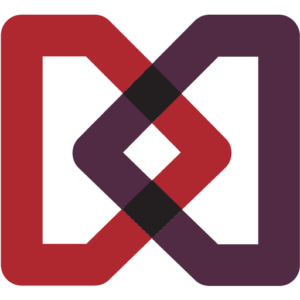 The Marfan Foundation is a nonprofit organization that saves lives and improves the quality of life of individuals with genetic aortic and vascular conditions including Marfan, Loeys-Dietz, and Vascular Ehlers-Danlos syndromes. Our vision is a world in which everyone with genetic aortic and vascular conditions can live their best life.
---