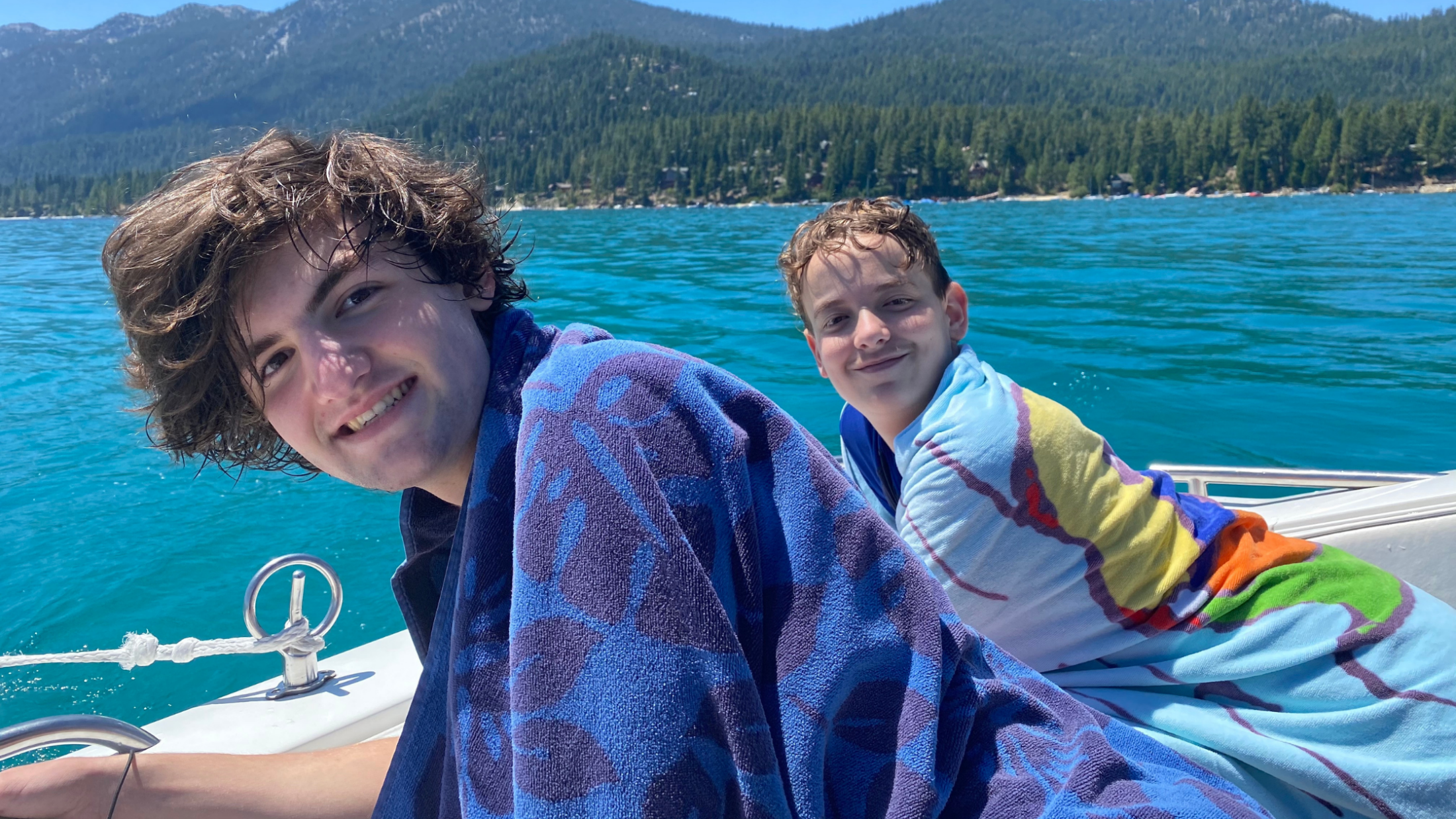 On the morning of December 3, 2020, Nick Metz, a 16-year-old in California, was schooling from home like most kids in the US when I pulled him to rush to the hospital. His 13-year-old brother, Connor, had been taken to the ER earlier in the morning to address what we thought was merely a back ache.
Unfortunately, as Nick and I arrived at the hospital, the doctors notified the three of us that Connor had suffered an aortic dissection, likely due to Marfan, and the importance of genetic testing for the family. Connor passed away that day.
It was later discovered that Connor had Loeys-Dietz type 2, but it was a diagnosis that came too late.
A Brother's Mission
This started Nick's journey. He went through a great deal of diagnostic and genetic testing to determine if he had the same genetic mutation as Connor.
Fortunately, after three months, Nick was cleared through genetic testing, but life had changed forever as much of his identity was attached to being Connor's big brother. They had done everything together, especially since the beginning of the pandemic.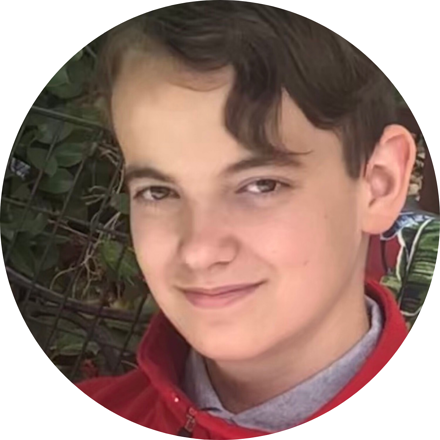 Nick, a high school sophomore, was taking a graphic design course and his final project required creating a product. He opted to create a custom box to contain the candle and wristband that we had ordered in Connor's honor for his 8th grade classmates who are graduating in June. Nick had attended this school from pre-K through 8th grade so he knew how close the kids were and how important the school community was to Connor.
Be the Light
Nick designed a box and was able to get it produced with the help of my employer, RR Donnelley.
He is hand assembling the boxes and will fill them with the custom Connor Candle and wristband, along with the messaging, #Connor's Big Heart and Be the Light, as Connor continues to be an inspiration and bright light in the community.
#Connor's Big Heart is the name of the family's team in The Marfan Foundation's Northern California Walk for Victory, as well as the name of the memorial that the community created in front of the Metz house, consisting of an ever-growing collection of red poinsettias.
Nick created a snapchat page and is using a QR code to drive donations to his Walk team; he is also using the QR code in the bottom of all the gift boxes. As of May 12, Nick had already raised nearly $3,000, including $1,000 from his social media campaign.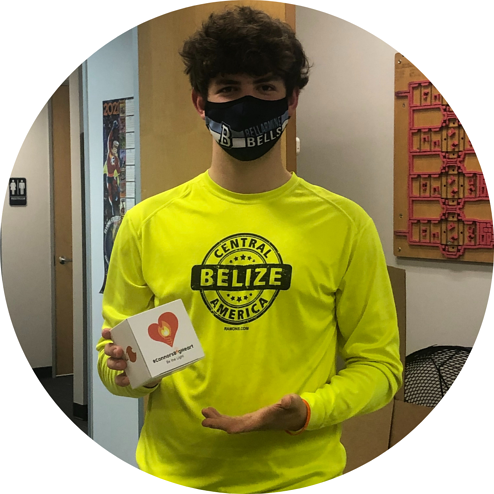 Future Goals
The experience of the past six months has driven Nick's interest in learning more about genetics and how he can get involved to help other families. It is his goal to earn his Eagle Scout and dedicate his project to Connor. Connor had been awarded the Spirit of the Eagle and Nick plans to finish Eagle for both of them.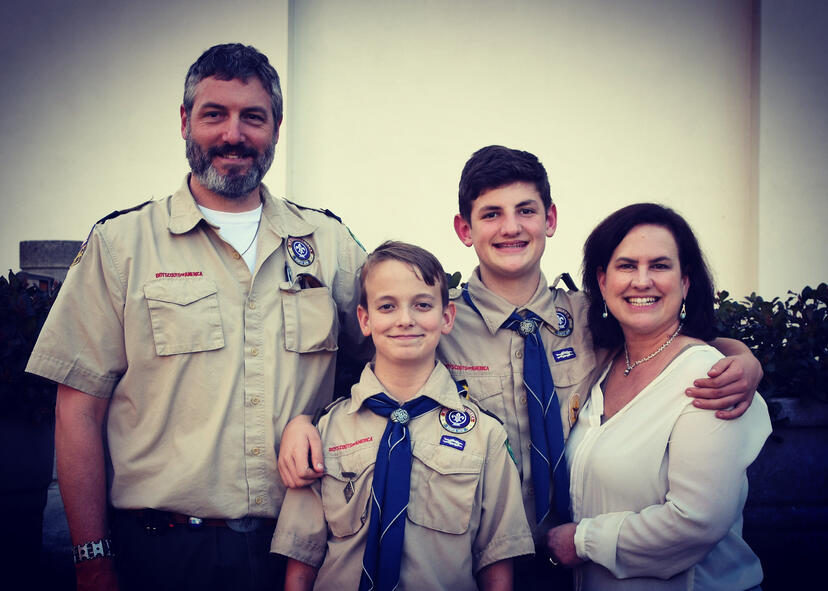 While Connor was still in the hospital, Nick expressed his concern as to what the loss of Connor would do to our family. As a family unit, we vowed to be stronger — not without Connor, but because of Connor. Nick and our family have all been cleared of LDS, but we will continue to fight to create awareness so kids like Connor can get diagnosed and treated, ensuring bright futures for others with LDS. The Marfan, Loeys-Dietz, and Ritter Foundations were all a great help to our family as we tried to navigate this loss and we want to help other families as well.
---

Bridget Porter (Metz), who resides in San Jose, CA, is married to Keith Metz, and is the proud mom of Nicholas and Connor Metz. The Metz family is active in the community with a special focus on Scouting and team sports. Bridget is a Global Account Director for RR Donnelley, so her boys have been very involved locally, but also benefit from having many friends around the globe, especially in China.
---