The Marfan Foundation announced today that it raised more than $1.2 million last night at its 15th Heartworks Gala in New York City. Nearly 550 people were on-hand as the Foundation honored Isaiah Austin, the former Baylor University basketball star, and Carolyn Levering, Emeritus CEO of The Marfan Foundation, with its 2015 Hero with a Heart Award.
The star-studded night featured Tony Award-winner James Naughton as masters of ceremonies, with broadcasters Jill Martin and Janice Huff assisting with the presentations. Broadway and television star and singer Megan Hilty dazzled the crowd with her outstanding performance. Also in attendance were Michael R. Bloomberg, the former mayor of New York City; basketball hall of famer Walt "Clyde" Frazier; actress and dancer Bebe Neuwirth; and several current Knicks players. The New York area business community – including the fashion, retail, finance, and media industry – provided incredible support.
"Last night's Heartworks is unforgettable," said Karen Murray, President, VF Sportswear, Chair of the Board of The Marfan Foundation, and corporate host of Heartworks. "The love in the room as we honored Isaiah and Carolyn was palpable. And we can't be more grateful to our many supporters here in New York. Their generosity year after year is so valuable because it goes directly to the Foundation's life-saving programs and services. I am also thrilled that so many Marfan families were there – including some from as far away as Texas, California, and Alaska."
Ms. Levering was honored for her 20 years of service to the Foundation as President and CEO. Under her leadership, The Marfan Foundation grew from a small grassroots support organization to a vital nonprofit voluntary health organization dedicated to creating a brighter future for the 200,000 people in the U.S. living with Marfan syndrome and related disorders.
Austin, a potential first draft selection in the 2014 NBA draft, was diagnosed with Marfan syndrome just a few days before the draft and had to stop playing basketball. Nevertheless, the NBA made him a ceremonial draft pick. Since then, he has become an inspiration to members of The Marfan Foundation, especially the children and teens, who admire him for how he has embraced the condition and brought it to the attention of the national media. The Foundation honored him for all he has done to raise the profile of the condition and inspire others who are affected.
Heartworks has raised more than $11 million for the Foundation to date. The proceeds from the event are earmarked for the Foundation's programs and services in the areas of education, patient support, and research.
The Foundation is grateful to its sponsors for their support of this event. They include the American Heart Association, CBRE, Cushman & Wakefield, Macy's, National Basketball Association (NBA), Nautica, Univision, and VF Sportswear.
---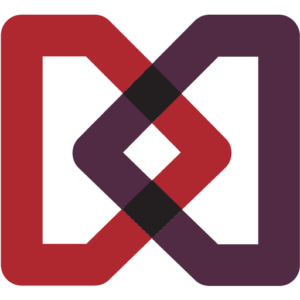 The Marfan Foundation is a nonprofit organization that saves lives and improves the quality of life of individuals with genetic aortic and vascular conditions including Marfan, Loeys-Dietz, and Vascular Ehlers-Danlos syndromes. Our vision is a world in which everyone with genetic aortic and vascular conditions can live their best life.
---