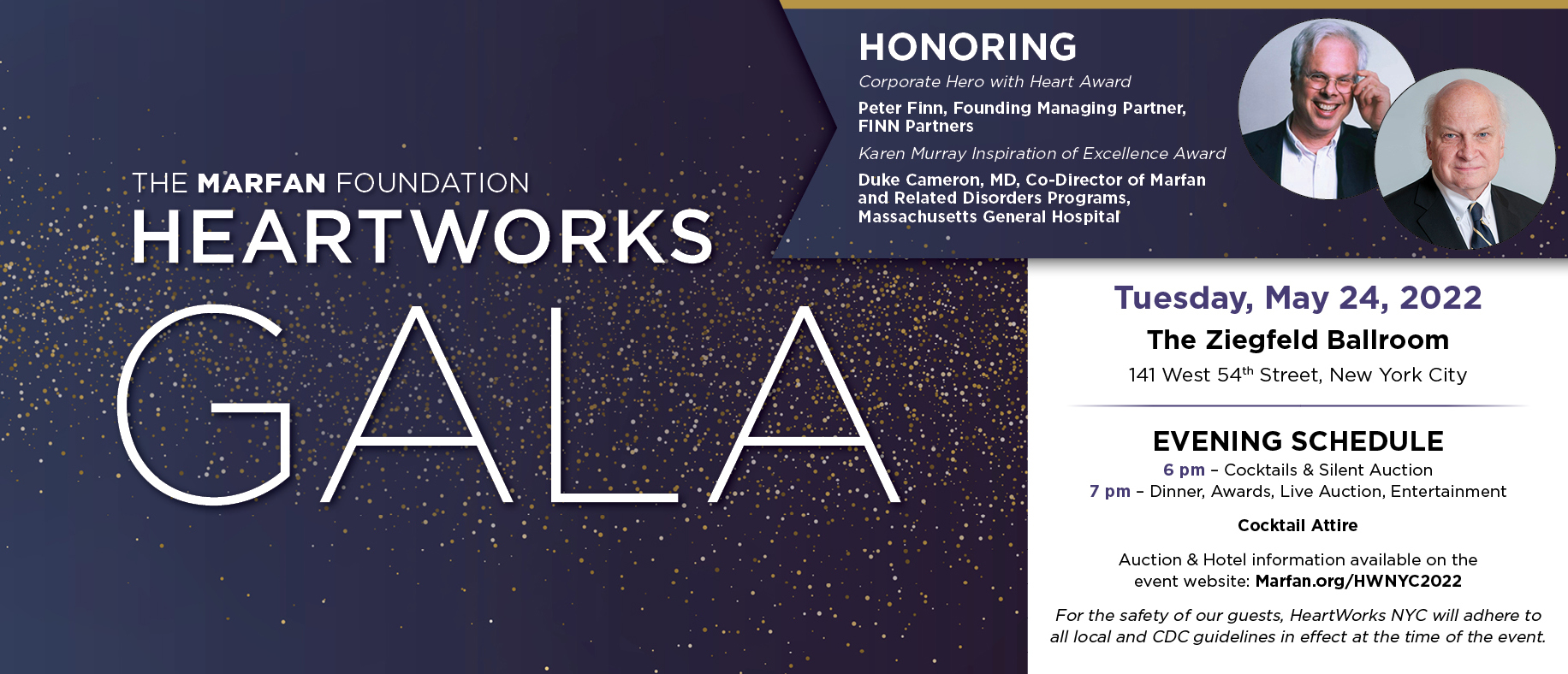 The Marfan Foundation will honor two outstanding individuals at its 23rd annual HeartWorks gala, on May 24, in New York City. The Foundation will bestow the Karen Murray Inspiration of Excellence Award upon Duke Cameron, MD, Cardiac and Thoracic Surgeon, Massachusetts General Hospital, and will present the Corporate Hero with Heart Award to Peter Finn, Founder Managing Partner, FINN Partners.
The HeartWorks gala will be held at the Ziegfeld Ballroom. Since its inception in 2000, HeartWorks, The Marfan Foundation's signature event, has raised more than $14 million for life-saving and life-enhancing programs and services for the 200,000+ people in the U.S. living with Marfan syndrome, Loeys-Dietz, VEDS, and genetic aortic and vascular conditions.
Dr. Cameron is internationally renowned for his work in surgical repair of the heart's main blood vessel, the aorta, and is a specialist in aortic surgery for Marfan syndrome, Loeys-Dietz syndrome, VEDS, and other connective tissue conditions He has served on the Foundation's Professional Advisory Board since 2006 and is a past president of the American Association for Thoracic Surgery. Dr. Cameron has been on the staff of Massachusetts General Hospital since 2017, focusing on surgery for aortic and adult congenital heart disease. Prior to that, he was at Johns Hopkins, where he rose to the rank of Professor and Cardiac Surgeon-in-Charge, as well as the Director of the Dana and Albert "Cubby" Broccoli Center for Aortic Diseases.
"Dr. Cameron has long been a champion for individuals and families with Marfan and related conditions," said Karen Murray, host and founder of HeartWorks. "His contributions to patient care and his life-saving research into the causes and treatments of disorders like Marfan that affect the aorta are immeasurable. When my son needed aortic surgery, I turned to Dr. Cameron and can personally attest to his skill and commitment to his patients and their families."
Peter Finn is the Founding Partner of FINN Partners, one of the largest public relations firms in the world. Recently named Agency of the Year by PRovoke Media, Finn Partners has been a longtime supporter of The Marfan Foundation, creating awareness and visibility of genetic aortic and vascular conditions through expert advice, news stories, and impactful videos. Because of Peter's commitment to giving back, his agency colleagues have shared their time and talent to advance the cause of the Foundation.
The Foundation is grateful for the support of the HeartWorks Presenting Sponsors, Scott & Kristen Griebel, as well as the Innovation Sponsors, Gil & Elinor Bashe, Bloomberg Philanthropies, FINN Partners, Southpoint Capital Advisors, and Weill Cornell Cardiothoracic Surgeons.
The HeartWorks Gala will start with cocktails at 6:00 pm followed by an awards dinner, a live and silent auction, and entertainment by the contemporary New York Gospel Choir. For information on purchasing tables and tickets, sponsorships, or to view and bid on auction items, please visit marfan.ejoinme.org/HWNYC.
---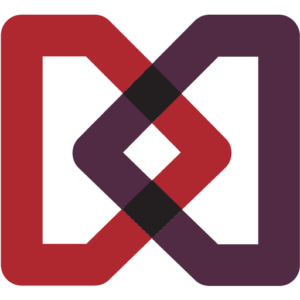 The Marfan Foundation is a nonprofit organization that saves lives and improves the quality of life of individuals with genetic aortic and vascular conditions including Marfan, Loeys-Dietz, and Vascular Ehlers-Danlos syndromes. Our vision is a world in which everyone with genetic aortic and vascular conditions can live their best life.
---