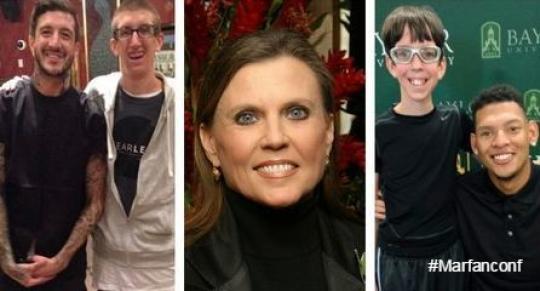 Northwestern Medicine and Ann & Robert H. Lurie Children's Hospital of Chicago are co-hosting The Marfan Foundation's 31st Annual Family Conference on August 6-9, 2015 in Chicago. More than 600 people with Marfan syndrome and related disorders will have an opportunity to meet leading Marfan syndrome researchers and physicians and learn about new medical and genetic research firsthand.
Spearheading the conference for the host institutions are Dr. Chris Malaisrie, cardiovascular surgeon and co-director of the Marfan Syndrome and Related Disorders Clinic, Bluhm Cardiovascular Institute, Northwestern Medicine, and Dr. Luciana Young, cardiologist and co-director of Lurie Children's Connective Tissue Disorder Program.
"The annual family conference is a life-changing experience for our community. We are thrilled to partner with Northwestern Medicine and the Lurie Children's Hospital to give people who have a relatively rare condition this opportunity to meet others who are also affected and learn from doctors who are truly experts in the field," said Michael Weamer, president and CEO, The Marfan Foundation. "It's energizing and empowering for everyone."
Special Guests from the Marfan Community
Isaiah Austin, who was projected to be a first round selection at the 2014 NBA draft, but had to withdraw when he was diagnosed with Marfan syndrome just prior to the draft, is the featured speaker at the opening reception at Navy Pier on August 7. Austin has been a leading proponent of Marfan syndrome awareness since he was diagnosed and has been an inspiration to people with Marfan syndrome, young and old. Dr. Robert Bonow, professor of cardiology at Northwestern University's Feinberg School of Medicine and past president of the American Heart Association, who was instrumental in Isaiah's diagnosis, will also address participants at the opening reception. She will be on-hand as well.
Another special guest at the conference is Austin Carlile, who was diagnosed with Marfan syndrome ten years ago, after the death of his mother due to the condition. She, like so many with Marfan syndrome, did not know she was affected. Austin had life-saving aortic surgery four years ago and is now attending his first Marfan Foundation Annual Family Conference. He will be featured on Saturday evening, August 7, at a special reception at the Athenaeum Theatre. The reception precedes A Light in the Dark, the story of Helen Keller and Anne Sullivan presented by Thodos Dance Chicago. It is co-choreographed by Ann Reinking and Melissa Thodos. Reinking, the Tony Award-winning actor and choreographer, has a son with Marfan syndrome and has been a long-time supporter of The Marfan Foundation.
Conference has Diverse Offerings
The conference begins with the evaluation days on August 6-7, when people who have a diagnosis or suspect that they have Marfan syndrome or a related connective tissue disorder can be evaluated by medical experts from all over the country (by appointment only). General conference sessions are on August 8, with medical presentations and a panel discussion led by researchers and physicians who have special expertise in Marfan syndrome and related disorders. They will address a range of topics, including cardiac, orthopedic and ocular issues, as well as the latest research news. After the general session, conference attendees can attend small-group workshops about specific medical concerns led by physicians and other medical professionals. Workshops also cover topics including school concerns, young adult issues, growing older, and exercise for unaffected spouses. The Foundation also offers workshops in Spanish.
The teen program and children's program are bigger this year than ever before. Fun, age-appropriate activities are planned for each group; however, the true value of the conference for the Foundation's young members is related to their self-esteem, peer support, and opportunity to make friends with others who face the same medical challenges.
The Marfan Foundation is grateful for the generous support of our lead institutional partners, Northwestern Medicine and Ann & Robert H. Lurie Children's Hospital, and Aetna Inc., the presenting sponsor.
About Aetna
Aetna is one of the nation's leading diversified health care benefits companies, serving an estimated 46 million people with information and resources to help them make better informed decisions about their health care. Aetna offers a broad range of traditional, voluntary and consumer-directed health insurance products and related services, including medical, pharmacy, dental, behavioral health, group life and disability plans, and medical management capabilities, Medicaid health care management services, workers' compensation administrative services and health information technology products and services. Aetna's customers include employer groups, individuals, college students, part-time and hourly workers, health plans, health care providers, governmental units, government-sponsored plans, labor groups and expatriates. For more information, see www.aetna.com and learn about how Aetna is helping to build a healthier world. @AetnaNews
---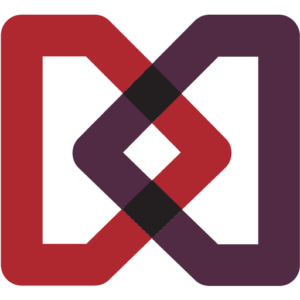 The Marfan Foundation is a nonprofit organization that saves lives and improves the quality of life of individuals with genetic aortic and vascular conditions including Marfan, Loeys-Dietz, and Vascular Ehlers-Danlos syndromes. Our vision is a world in which everyone with genetic aortic and vascular conditions can live their best life.
---