The Marfan Foundation & Backpack Health Partner to Offer Unique Tech Platform to Help People Living with Marfan Syndrome and Related Disorders
The Partnership Creates a New Model for How Patient Advocacy Organizations can Better Support their Members through Leveraging Real-Time Data
Port Washington, NY – April 24, 2018 – The Marfan Foundation and Backpack Health, LLC jointly announce a groundbreaking new partnership that enables The Marfan Foundation to create a patient registry, leveraging the power of de-identified, aggregated data to perform meta analyses, advance the understanding of Marfan syndrome and better support their communities of patients. Patients will also receive customized information to manage and support their care.
"By working together, The Marfan Foundation and Backpack Health can accelerate our joint mission of empowering patients affected by rare disease, advancing research goals, fostering strong community ties with patients, and allowing individuals to play an active role in research that may lead to new treatments," said Michael Weamer, President and CEO, The Marfan Foundation.
The first-ever Marfan Syndrome and Related Disorders International Patient Registry is scheduled to launch in May 2018. The registry provides a critical opportunity for patients around the world to participate in research that can have implications for generations to come. Upon user consent, the healthcare information provided will be de-identified and aggregated, making it possible for researchers to leverage the power of the data and analyze it to increase the understanding of these conditions and find better ways of diagnosis and treatment. The initial goal is to enroll 6,000 patients in three years.
Those who join the registry will have the added benefit of complimentary access to Backpack Health's upgraded subscription to help manage their healthcare records. This provides patients with a dynamic app-based personal health records tool that works on any device to make information manageable, shareable, portable and even translatable. The app seamlessly collects, manages and stores health records across multiple providers in five languages.
"We know that there are many hurdles that patients experience when trying to keep track of their health and manage complex and chronic conditions. That is why we are thrilled to partner with The Marfan Foundation to provide a new level of support for patients who need it most," said Jim Cavan, Founder and CEO of Backpack Health.
"I am excited by the prospect of channeling the energy and commitment of our patients and their advocacy groups such as The Marfan Foundation, dedicated and passionate clinicians throughout the world, and institutions with global vision and reach such as Backpack Health. We will be joined by pharmaceutical partners to harness clinical observations and basic science advances to positively impact both the length and quality of life for people with Marfan syndrome and related disorders. We are individually strong, but collectively invincible," said Hal Dietz, MD, Victor A. McKusick Professor of Medicine and Genetics, Investigator, Howard Hughes Medical Institute, Director, William S. Smilow Center for Marfan Syndrome Research, Institute of Genetic Medicine, Departments of Pediatrics, Medicine, and Molecular Biology & Genetics, Johns Hopkins University School of Medicine.
Marfan Syndrome and The Marfan Foundation
Marfan syndrome is a life-threatening genetic disorder of the body's connective tissue. It affects the heart and blood vessels, the bones and the eyes. Knowing the signs is the key to early and accurate diagnosis and life-saving treatment. About one in 5,000 people have Marfan syndrome. There are several disorders related to Marfan syndrome including Loeys-Dietz syndrome, Ehlers-Danlos syndrome, familial thoracic aortic aneurysm and dissection, MASS phenotype, ectopia lentis syndrome, Beals syndrome, bicuspid aortic valve, Stickler syndrome and Shprintzen-Goldberg syndrome.
The Marfan Foundation, with headquarters in Port Washington, NY, creates a brighter future for everyone affected by Marfan syndrome and related conditions. We work tirelessly to advance research, serve as a resource for families and healthcare providers, and raise public awareness. We will not rest until we have achieved victory. Learn more and get involved at www.marfan.org.
Backpack Health
Backpack Health, LLC, which is based in the Greater Boston area, builds innovative tools to help people better manage their health. The Backpack Health mission is to make it easy for everyone to access, own and control all their health information to support better health for themselves, their loved ones and their communities. Backpack Health provides a platform for organizations to engage patients, collect up-to-date data and build communities around the globe. Learn more at www.backpackhealth.com.
---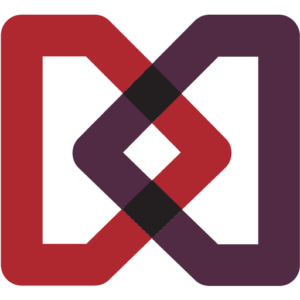 The Marfan Foundation is a nonprofit organization that saves lives and improves the quality of life of individuals with genetic aortic and vascular conditions including Marfan, Loeys-Dietz, and Vascular Ehlers-Danlos syndromes. Our vision is a world in which everyone with genetic aortic and vascular conditions can live their best life.
---