Earlier this week, Maryland Congressman Chris Van Hollen and Congressman Mike Fitzpatrick (R-PA) were joined by 24 House colleagues in urging the U.S. Departments of Health and Human Services and Education to outline how they can better encourage adequate health screening for high school athletes. They specifically cited Marfan syndrome, which too often goes undetected during routine pre-participation physical examinations of high school athletes.
The letter to HHS follows a Congressional Briefing on Capitol Hill in January, featuring several members of our Marfan community, including Isaiah Austin, as well as presentations from Dr. Gary Gibbons, the director of the National Heart, Blood, and Lung Institute of the National Institutes of Health, Dr. Steve Katz, director of the National Institute of Arthritis, Musculoskeletal, and Skin Diseases. This was followed up in February by a letter-writing campaign that many members of the Marfan community participated in. "High school athletes represent the most alarming cohort of individuals affected by sudden cardiac death," the Members wrote in a letter to the agencies. "In order to efficiently and effectively address this growing public health concern, we would like to know what tools and resources the Department of Health and Human Services and the Department of Education have available to promote adequate physicals for high school athletes."
In the letter, they highlighted Isaiah Austin as a recent example of the need for consistent cardiovascular screening guidelines. Isaiah, who was diagnosed with Marfan syndrome when entering the National Basketball Association (NBA) Draft, was previously unaware of his risk of sudden cardiac death, despite a long scholastic basketball career.
Van Hollen and Fitzpatrick were joined in sending the letter by Representatives Raúl Grijalva (D-AZ), Charles Rangel (D-NY), Donald Norcross (D-NJ), Eleanor Holmes Norton (D-DC), Ted Lieu (D-CA), David Price (D-NC), Mark Pocan (D-WI), Brenda Lawrence (D-MI), Ron Kind (D-WI), Bill Foster (D-IL), John Lewis (D-GA), Dan Lipinski (D-IL), Susan Davis (D-CA), Collin C. Peterson (D-MN), Yvette D. Clarke (D-NY), Sheila Jackson Lee (D-TX), Derek Kilmer (D-WA), Stephen F. Lynch (D-MA), Luis V. Gutiérrez (D-IL), Collin C Peterson (D-MN), Cedric Richmond (D-LA), and Yvette D. Clarke (D-NY).
To read the entire letter, please click here.
---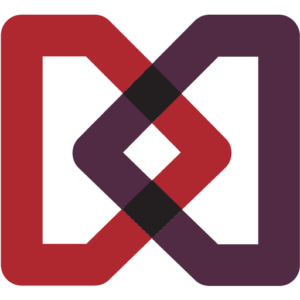 The Marfan Foundation is a nonprofit organization that saves lives and improves the quality of life of individuals with genetic aortic and vascular conditions including Marfan, Loeys-Dietz, and Vascular Ehlers-Danlos syndromes. Our vision is a world in which everyone with genetic aortic and vascular conditions can live their best life.
---