Daphne Rubin-Vega, Fredi Walker-Brown, and Tony Award winner Wilson Heredia lead a group of two dozen singers who appeared in various productions of the award-winning show, RENT, in a tribute to playwright Jonathan Larson as he is posthumously awarded The Marfan Foundation's Hero with a Heart Award at the Foundation's Heartworks gala on April 14. Heredia originated the role of "Angel" in the Tony Award-winning production of RENT; Rubin-Vega portrayed "Mimi" in the original Broadway cast; and Walker-Brown was the original "Joanne."
Larson died of a tear in his aorta, believed to have been caused by Marfan syndrome, a connective tissue disorder. He displayed many of the outward signs of the condition – including disproportionate height, curved back, indented chest, and flat feet – but had never been diagnosed with the condition so he never knew of the potential danger to his aorta, the large artery that takes blood away from the heart. While people with Marfan can live with the condition if they are diagnosed and treated, without treatment, they are at risk of a sudden early death due to an aortic dissection.
"The world lost a great talent in Jonathan Larson when doctors failed to recognize and treat his aortic dissection," said Karen Murray, the Chair of the Foundation's Board of Directors, President, VF Sportswear, and corporate host of Heartworks. "However, his legacy lives on in all the great work supported by his family and the many people with Marfan syndrome and related disorders who learned about the condition because of RENT and whose lives were saved as a result."
In the 20 years since Jonathan's death, the Larson family has worked closely with The Marfan Foundation on a multi-pronged campaign to raise awareness of the signs of aortic dissection and how it is diagnosed and treated in the hospital emergency department. These efforts included the creation of continuing medical education videos for the healthcare community, public awareness campaigns, and distribution of appropriate literature at performances of the show by members of the RENT cast.
Heartworks benefits The Marfan Foundation, which provides education, patient support, and research to create a brighter future for people living with Marfan syndrome and related disorders. Other honorees that evening are Drs. Richard Devereux, Leonard Girardi, and Mary Roman, of Weill Cornell Medicine. Julie Halston, the award-winning Broadway and television actress, is the gala emcee. Michael R. Bloomberg is the honorary chair.
The gala has raised more than $11 million to date for the Foundation's life-saving programs and services.
Heartworks is being held at Cipriani 42nd Street, 110 East 42nd Street. A cocktail reception and silent auction starts at 5:45 pm, followed by dinner and the awards ceremony.
The Foundation is grateful to its sponsors for their support of this event. They include Allen & Company, American Heart Association, Benjamin Carpenter, Burlington Coat Factory, Susan and Randy Falco, Sinclair Li, Macy's & Bloomingdale's, Ann Reinking, Ross Stores, Sholton & Witte families, Univision, and VF Sportswear.
For information on purchasing tables, individual tickets, and sponsorships, please click here or contact Diane Serenita at dserenita@marfan.org or 516-883-8712, ext. 137.
---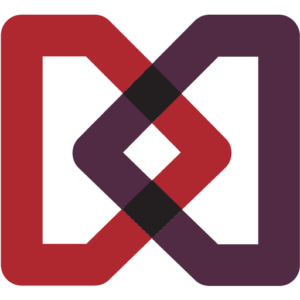 The Marfan Foundation is a nonprofit organization that saves lives and improves the quality of life of individuals with genetic aortic and vascular conditions including Marfan, Loeys-Dietz, and Vascular Ehlers-Danlos syndromes. Our vision is a world in which everyone with genetic aortic and vascular conditions can live their best life.
---