Unique Tech Platform from Backpack Health Offers First-Ever Mobile App Customized for Marfan and Related Disorders
Port Washington, NY – May 17, 2018 – The Marfan Foundation announced that, starting today, it is making a new app available for free to people with Marfan and related disorders – and their families – to uniquely manage their medical records.
The app, developed by Backpack Health, LLC, offers a dynamic and secure personal health records tool that works on any device to make information manageable, shareable, portable, and even translatable. It was designed specifically for those living with complex, rare, and chronic conditions. The basic app is always free; the Foundation has made it possible for the PRO version to be free for those with Marfan and related disorders who join the Foundation's group.
People with Marfan syndrome, a life-threatening genetic disorder that affects the body's connective tissue, and those with related conditions, require ongoing care from multiple medical specialists. The complexity of medical management is compounded because, in many instances, there are several members of the family who have the diagnosis.
"We know how difficult it is for the individuals and families in our community to organize their medical records, track their healthcare needs, and keep communications seamless among the many doctors they see," said Michael Weamer, President and CEO, The Marfan Foundation. "We are thrilled to partner with Backpack Health to offer our community the upgraded Backpack Health app at no cost to help them navigate their complicated medical journey."
"Living with Marfan syndrome requires working with many specialists and, oftentimes, traveling among multiple hospitals to find skilled care. Trying to get records transferred from one doctor to another is a huge pain," said Maya Brown-Zimmerman, who was diagnosed with Marfan syndrome as a child. "I'm thrilled that using Backpack Health's PRO app means that I don't have to do that anymore. I am better able to manage my health and share information with all of my providers."
"There are many hurdles that patients experience when trying to keep track of their health and manage complex, chronic conditions. That is why we are thrilled to partner with The Marfan Foundation to provide a new level of support for patients who need it most," said Jim Cavan, Founder and CEO of Backpack Health.
In conjunction with the app, the two organizations are launching the first-ever International Patient Registry on Marfan and Related Disorders, which leverages the power of de-identified, aggregated data to perform studies to advance the understanding of Marfan syndrome and related disorders. Upon their consent, individuals with Marfan and related disorders who are using Backpack Health PRO will have their data de-identified and entered into the registry.
To subscribe, visit join.backpackhealth.com/MarfanRelatedDisordersRegistry on a desktop or mobile device. After that, the app can be downloaded to any Apple or Android smartphone.
You can learn more about the Backpack Health PRO app for the Marfan and related disorders community on our webinar, June 19, at 4 pm Eastern. Register here.
Marfan Syndrome and The Marfan Foundation
Marfan syndrome and related connective tissue disorders affect approximately 200,000 people in the U.S. Marfan syndrome is a life-threatening genetic disorder of the body's connective tissue. It affects the heart and blood vessels, the bones, and the eyes. Knowing the signs is the key to early and accurate diagnosis and life-saving treatment.
The Marfan Foundation creates a brighter future for everyone affected by Marfan syndrome and related disorders. It works tirelessly to advance research, serve as a resource for families and healthcare providers, and raise public awareness.
Backpack Health
Backpack Health, LLC builds innovative tools to help people better manage their health. The Backpack Health mission is to make it easy for everyone to access, own and control all their health information to support better health for themselves, their loved ones and their communities. Backpack Health provides a platform for organizations to engage patients, collect up-to-date data and build communities around the globe. Learn more at www.backpackhealth.com.
---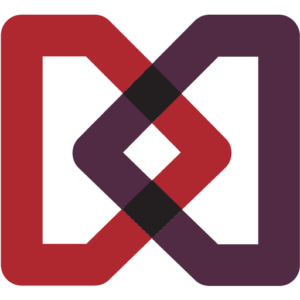 The Marfan Foundation is a nonprofit organization that saves lives and improves the quality of life of individuals with genetic aortic and vascular conditions including Marfan, Loeys-Dietz, and Vascular Ehlers-Danlos syndromes. Our vision is a world in which everyone with genetic aortic and vascular conditions can live their best life.
---