PORT WASHINGTON, NY, March 26, 2014 – The Marfan Foundation is pleased to announce the addition of two experts on Marfan syndrome and related disorders to its Professional Advisory Board: Dr. Juan Bowen, an internist and gerontologist who is director of the Marfan Clinic at the Mayo Clinic in Rochester, MN, and Dr. Enid Neptune, a pulmonologist who is Associate Professor of Medicine at Johns Hopkins Hospital. The Professional Advisory Board provides medical oversight to all Foundation programs and services.
"The addition of Drs. Bowen and Neptune to our Professional Advisory Board is significant because of the wealth of knowledge they bring to specific aspects of Marfan syndrome and related disorders," said Josephine Grima, PhD, the Foundation's Vice President of Research. "We are very focused on improving the quality of life for the people in our community, and aging issues and lung issues are paramount."
Dr. Bowen and Dr. Neptune have been involved with the Foundation for many years. Dr. Bowen played a lead role when the Foundation held its annual family conference at the Mayo Clinic in 2009, and has participated in the conference's free patient evaluation clinic for many years. In addition, he is a leader in the Foundation's Spanish-language initiative and has served as a medical spokesperson for this program. Most recently, he was interviewed about Marfan syndrome for several television segments on Univision and CNN en Español to raise awareness of the condition in the Hispanic population.
For many years, Dr. Neptune has been the Foundation's go-to doctor for all issues related to the lungs and Marfan syndrome. Like Dr. Bowen, she regularly attends the Foundation's annual family conference, participates in the patient evaluation clinic, and leads patient workshops. She has been instrumental in the development of the Foundation's medical resources that relate to management of lung issues in Marfan syndrome.
People with Marfan syndrome and related disorders have an opportunity to meet with Drs. Bowen and Neptune, as well as the other expert physicians on the Professional Advisory Board at the Foundation's 2014 Annual Family Conference, co-hosted by Johns Hopkins Hospital on July 10-13, in Baltimore. Free patient assessments by the experts (by appointment only) are available. Complete information is available at Marfan.org.
---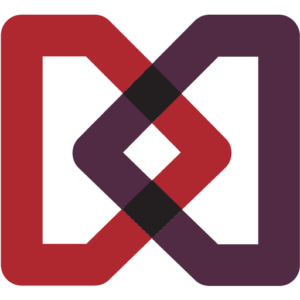 The Marfan Foundation is a nonprofit organization that saves lives and improves the quality of life of individuals with genetic aortic and vascular conditions including Marfan, Loeys-Dietz, and Vascular Ehlers-Danlos syndromes. Our vision is a world in which everyone with genetic aortic and vascular conditions can live their best life.
---