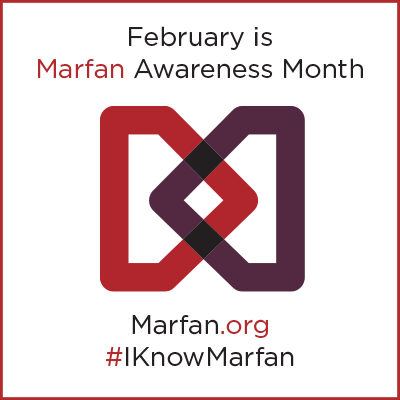 Social media and grassroots events planned to raise awareness of the signs of Marfan and related disorders to increase early diagnosis and enhance quality of life of affected people
The Marfan Foundation, the only organization in the U.S. that provides education and patient support and funds research on Marfan syndrome and related disorders, is launching new outreach initiatives to kick off Marfan Awareness Month, which is February.
Approximately 200,000 people in the country have Marfan or a related disorder, but experts say that half are not diagnosed and are at risk of a sudden early death from a tear in their aorta, the large blood vessel that takes blood away from the heart. Most people with Marfan syndrome exhibit outward signs (such as disproportionate height, long arms and legs, hypermobile joints, indented or protruding chest bone, curved back) that should lead them to get a medical evaluation. And, with a diagnosis and treatment, affected people can live a long lifespan. The Foundation's goal for Marfan Awareness Month is for everyone – from doctors to nurses to teachers to the general public – to be able to say "I Know Marfan."
The core components of Marfan Awareness Month are:
A multi-faced social media campaign on Facebook, Twitter, and Instagram that enables the Marfan and related disorders community to reach out to their online communities with facts and photos that show the signs of these conditions.
A series of local events held by Marfan chapters and community groups throughout the U.S. ranging from awareness events in schools, community centers, work places and conferences to dining out events that will promote awareness and foster connections — all while helping to raise funds.
An advocacy alert to ensure that congressmen can say, "I know Marfan," as they make decisions about research funding and health insurance.
Marfan Awareness Day of Giving on February 15 to support the Foundation's education and awareness programs.
In addition, during February only, the Foundation is making available a special awareness month t-shirt that declares, "IKnowMarfan." This t-shirt can only be pre-ordered during February, and will be shipped to all who order it in March. It is ideal to wear all year long.
"There is no doubt that increased awareness of Marfan syndrome and related disorders saves lives," said Maya Brown-Zimmerman, a member of the Foundation's Board of Directors. "These conditions are more common than once thought. That's why the incredible efforts of our volunteers around the country are so critical. Every time each of us posts facts about Marfan and related disorders on Facebook, exhibits at a local health fair, and shares their story with local media, we have the opportunity to impact a family. Our community is proactive all year long, but we truly ramp up our efforts during February."
Please learn how you can join our efforts and get involved!
---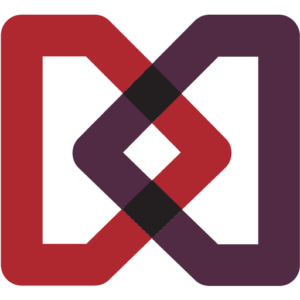 The Marfan Foundation is a nonprofit organization that saves lives and improves the quality of life of individuals with genetic aortic and vascular conditions including Marfan, Loeys-Dietz, and Vascular Ehlers-Danlos syndromes. Our vision is a world in which everyone with genetic aortic and vascular conditions can live their best life.
---