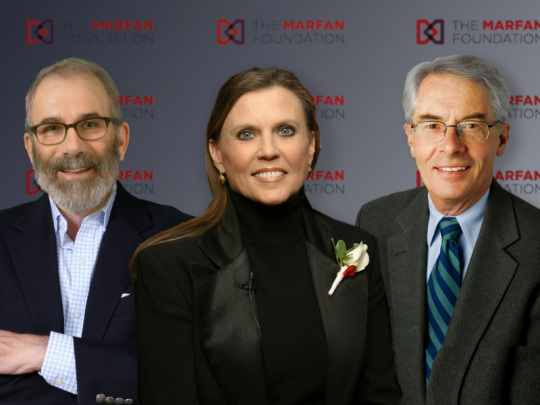 As the Marfan syndrome and related disorders community celebrates Marfan Awareness Month, The Marfan Foundation has announced its honorees for its 2018 HeartWorks gala. Hero with Heart Awards will be bestowed upon Dr. Reed Pyeritz, William Smilow Professor in the Division of Translational Medicine and Human Genetics at the Perelman School of Medicine at the University of Pennsylvania, and Gil Bashe, Managing Partner, Global Health for Finn Partners. Ann Reinking, the Tony Award-winning actor, dancer, and choreographer, will be honored with the Inspiration of Excellence Award.
The HeartWorks gala will be held on May 22, 2018, at the new Ziegfeld Ballroom in New York City. Since its inception in 2000, Heartworks, The Marfan Foundation's signature event, has raised more than $13 million for life-saving and life-enhancing programs and services for the 200,000 people in the U.S. living with Marfan syndrome and related disorders.
Reinking, whose 27-year-old son, Chris, has Marfan syndrome, is a long-time advocate and supporter of the Foundation and its programs, especially those related to parents of affected children. Her award-winning documentary In My Hands, which features teenagers with Marfan, received great accolades from film festivals nationwide. And, her webinar series, The Marfan Question, has provided a lifeline to parents facing the unknown after their child was diagnosed. Reinking has also been a valuable supporter of Marfan research and has served as artistic chair of HeartWorks since 2003.
"Ann Reinking inspires excellence in the Marfan and related disorders community year after year despite the many medical challenges she faces with her son. She continually reaches out to help the Foundation and the many other families who are on the same journey that she is," said Karen Murray, Chair of the Foundation Board of Directors and CEO of Sequential Brands Group, who serves as corporate host of HeartWorks.
Dr. Pyeritz, a medical geneticist, is one of the founders of The Marfan Foundation and has served on the Foundation's Professional Advisory Board since its inception. He has been instrumental in many interdisciplinary studies on the clinical, scientific, and ethical considerations of Marfan syndrome and related disorders.
"For his entire 40+ year career, Dr. Pyeritz has been a champion for individuals and families with Marfan and related disorders, and has been a driving force in the Foundation since he helped to found it. His contributions to the care of patients, advancement of science, and public awareness are immeasurable," said Josephine Grima, PhD, Chief Science Officer for the Foundation.
Gil Bashe, Managing Partner, Global Health, Finn Partners, has had an extensive career that spans patient, physician, provider, payer, and policy sectors. At the center of Gil's life and work is the belief that communication influences quality patient care. He was selected recently by Medical Marketing & Media and PR Week as a Health Influencer 50 – among the most influential people in the U.S. health system. PR News named him among the "Top Crisis Communicators" and inducted Gil into its Hall of Fame. Gil, a long-time supporter of The Marfan Foundation, is a 26-year volunteer with the American Heart Association and past chair of AHA New York City and immediate-past chair of its Founder's Affiliate.
"We are honored to present Gil with a Hero with a Heart Award for his dedication to heart health, including conditions like Marfan syndrome, which, without prompt diagnosis, cut lives short. He is an advocate for ensuring patients and their families have access to information and health and supporter of our organization," said Michael Weamer, President and CEO, The Marfan Foundation.
The Foundation is grateful to its Innovation Sponsors for their support of the Heartworks gala. These include the American Heart Association, Gil & Elinor Bashe, Bloomberg Philanthropies, Burlington Stores, Columbia University College of Physicians and Surgeons, KPMG LLP, Macy's and Bloomingdale's, Ms. Ann Reinking, Sequential Brands Group, and Weill Cornell Medicine – Cardiothoracic Surgery. The Foundation is also appreciative of its Family and Friends Sponsors: Century 21 Associates Foundation, Dillard's, Miguel & Patricia Estrada, Finn Partners, The Arnold P. Gold Foundation, Charles Komar, and Sinclair Li.
For information on purchasing tables, individual tickets, and sponsorships, please contact Deborah Goodman at dgoodman@marfan.org or 516-883-8712, ext. 154.
Marfan Syndrome and The Marfan Foundation
Marfan syndrome is a life-threatening genetic disorder of the body's connective tissue. It affects the heart and blood vessels, the bones and the eyes. Knowing the signs is the key to early and accurate diagnosis and life-saving treatment.
The Marfan Foundation creates a brighter future for everyone affected by Marfan syndrome and related disorders. It works tirelessly to advance research, serve as a resource for families and healthcare providers, and raise public awareness.
Learn more and get involved at www.marfan.org.
---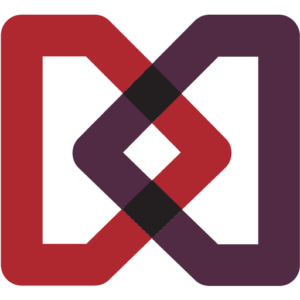 The Marfan Foundation is a nonprofit organization that saves lives and improves the quality of life of individuals with genetic aortic and vascular conditions including Marfan, Loeys-Dietz, and Vascular Ehlers-Danlos syndromes. Our vision is a world in which everyone with genetic aortic and vascular conditions can live their best life.
---